Securing Access to Healthy Food
Food insecurity is more common than you think. Learn what you can do to help.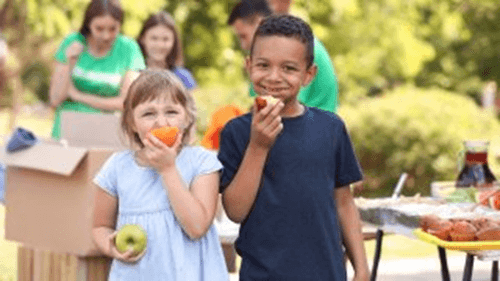 Across the United States, food insecurity has risen to a historical level. It's projected that over 54 million people have been food insecure at some point during this year. And Florida is no exception. It's estimated that 1 in 8 Floridians are food insecure, and of them, close to 700,000 are children.
And for many immigrants, especially those who are new to the country, the situation can be more challenging. "Food insecurity is much higher among minorities and immigrants," explains Caitlyn Peacock, Executive Director for the Tampa Bay Network to End Hunger. "There's also extreme inequity when accessing programs, due to fear of their immigration status, not knowing what resources are available, or even a language barrier."
But, what exactly does it mean to face food insecurity? According to the Food and Agriculture Organization, a person is considered food insecure when they don't have the access—be it physical, social, and economic—to sufficient and nutritious food that meets their needs to lead an active and healthy lifestyle.
What can be done
There is no magic recipe for solving food insecurity, and no one form of aid is better than another. But there are different ways to make a difference in your community—be it through donations, volunteering, advocating, or organizing. Any work put towards food justice will help overcome such a significant challenge.
Here are some ways you can join the fight against food insecurity and how to make an impact in your community:
Become a volunteer: Food banks constantly need the extra hands. Be it to help manage resources, organize donations, or even deliver groceries to community members that are homebound; there are many ways to make an impact.
Support food justice initiatives: Through their efforts to fight food insecurity, many organizations address inequity in minority communities.
Consider organizing a food drive: Many people may have some extra produce, pasta, or cans of food that are not sure what to do with them. Instead of letting them go, why not get together and start a food drive between people you know? It may not feel like a lot, but one box of donations can actually provide close to 25 meals.
Find and support aid networks: For example, The Tampa Bay Network to End Hunger works towards ending hunger by bringing people together to find solutions that eliminate barriers, increase access and knowledge, and expand the amount of nutritious food available. Over 350 members are part of this coalition.
And if you or someone you know is facing food insecurity, know that there are resources available—regardless of your age, background, or immigration status. From food pantries and banks, meal funds, to programs such as SNAP and Meals on Wheels can help you secure access to healthy food. If you need help finding local food programs across the Tampa Bay Area, the Tampa Bay Area Network to End Hunger has put together a comprehensive guide of what's available in your area.
A hands-on approach
As part of their ongoing efforts to support the Tampa Bay immigrant community and specifically those who are new to the country, Car Credit (sponsor of this article) is partnering with the Tampa Bay Network to End Hunger in 2022. Among their many projects for next year, they've tapped renowned Chef Kevin McGinnis to help them develop quarterly cookbooks to introduce true American recipes to recent immigrants.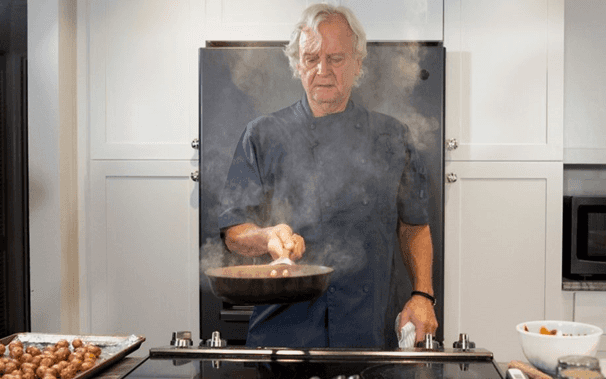 A true master chef who has cooked for celebrities, presidents, and even legendary Julia Child, McGinnis is now using his talents to teach people how to eat healthier, using inexpensive ingredients and without compromising on delicious flavors. The cookbooks will feature recipes that follow two basic rules: The ingredients used will be ones that are usually found at food pantries, and they'll be nutritious and healthy meals highlighting American flavors.
Car Credit keeps finding ways to support the Tampa community and will continue to do so. Click here to learn more.