Why the Town and Country Is Still a Preferred Minivan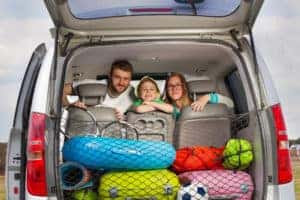 The Town and Country is one of the most preferred minivans for consumers looking for a budget-friendly, pre-owned vehicle. Thinking about a minivan for your family? Consider these reasons to try this featured model.
Price
Of course, the first thing any family is going to be concerned about is price. We understand that most families coming to us for a used car on credit in Tampa are on a tight budget. The Town and Country has a lot fewer features than other minivan models of the same time period, but that also means that they are cheaper than other models. 
Comfort
"Mom, he's touching me!" If you're tired of hearing that argument, you're probably more than ready to buy a roomier vehicle. This minivan fits the bill. Consumers agree it is one of the most comfortable minivans, with ample room to transport adults as well as children.
Standard Backup Camera
Starting with the 2011 model, the backup camera is standard for the Town and Country. That is a great added measure for safety, especially with a van that is difficult to maneuver when backing up.
Stow and Go Seating
Some of the minivans put out since the 2011 year model also have the Stow 'n Go seating feature. This allows you to easily and quickly fold away the seats to leave a large space with a flat surface for hauling big items.
When you test drive a Town and Country, the smooth ride will convince you that the other features are too good to pass up. Come by today to see more of our inventory.
Worried about being able to afford a car? We can provide used car bad credit financing to get your family back on the road. Contact us today for more information about our financing options.