What Sedan Manufacturer Really Has the Best Gas Mileage?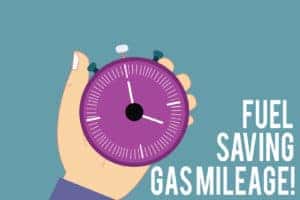 When you're searching for a car on a budget, you probably also need to keep costs low for car maintenance and upkeep, as well as your fuel and other fluids. To that end, it makes sense to look at vehicles with the best gas mileage.
Gas mileage has gone up considerably on all vehicles in the last decade, but it is still true that sedans, particularly midsize sedans, are going to have the best mileage in comparison to other types of vehicles. But there are a lot of sedan manufacturers, and each may have more than one type of sedan available. How do you know which ones to choose?
While it is true that some cars perform better than others, there is little fluctuation in the average gas mileage for most midsize sedans. For example, currently on our lot we have:
Ford sedans, including the midsize Focus and full size Fusion, average around 38 mpg highway/28 mpg city. 

The Nissan Altima, a midsize sedan, also gets about the same 38/28.

Chevy, another popular manufacturer, offers the Cruze and the Sonic, both of which have an average mpg of 35/23.

Dodge is best known for trucks, but they also have the Dart, a sedan that averages around 35/22 mpg.

The Toyota Corolla, their most popular sedan, averages 34/27 mpg.

Hyundai offers the Sonata and the Elantra. The Elantra gets slightly better mileage at 38/29 mpg.

Kia, once thought to offer the best mileage, offers the Optima at 32/22, but the smaller Forte offers 36/26.
As you can see, the average gas mileage for all of these sedans is fairly similar. Instead of focusing on gas mileage, it is much better to choose a sedan for its safety and luxury features. 
We provide you with all of the details for vehicles you are considering, including the average gas mileage as proclaimed by the car's manufacturer. This helps you make an informed decision about vehicles you are test driving. If you want a hassle-free and stress-free car buying experience, contact us today to schedule an appointment with one of our salespeople.