What Is The Best Infant Car Seat?
An infant car seat is one of the essential pieces of baby equipment you'll need as a new parent. It is necessary if you ever intend to travel with a young child in your car, and most hospitals won't let you leave without one.
You will want to select the safest ride for your child, but deciding which one to purchase might be difficult given the wide variety of models.
What exactly is a child car seat?
Without a rear-facing car seat on hand or installed in your vehicle, you won't be able to drive your new baby home from the hospital.
A convertible car seat is also suitable for young babies, but an infant car seat is made especially for newborns. While some pediatric nurse practitioners and  qualified child passenger safety technicians claim that both infant and convertible car seats offer the same level of protection (CPST), most parents opt for an infant seat for their newborns. Choosing an infant car seat versus a convertible car seat boils down to preference and price.
In contrast to convertible car seats, Infant car seats are simple to remove from the vehicle, carry, and some even attach to strollers. Given how much time it saves, many parents find this a major convenience, especially if they have more than one child to buckle in and out of the car with each exit.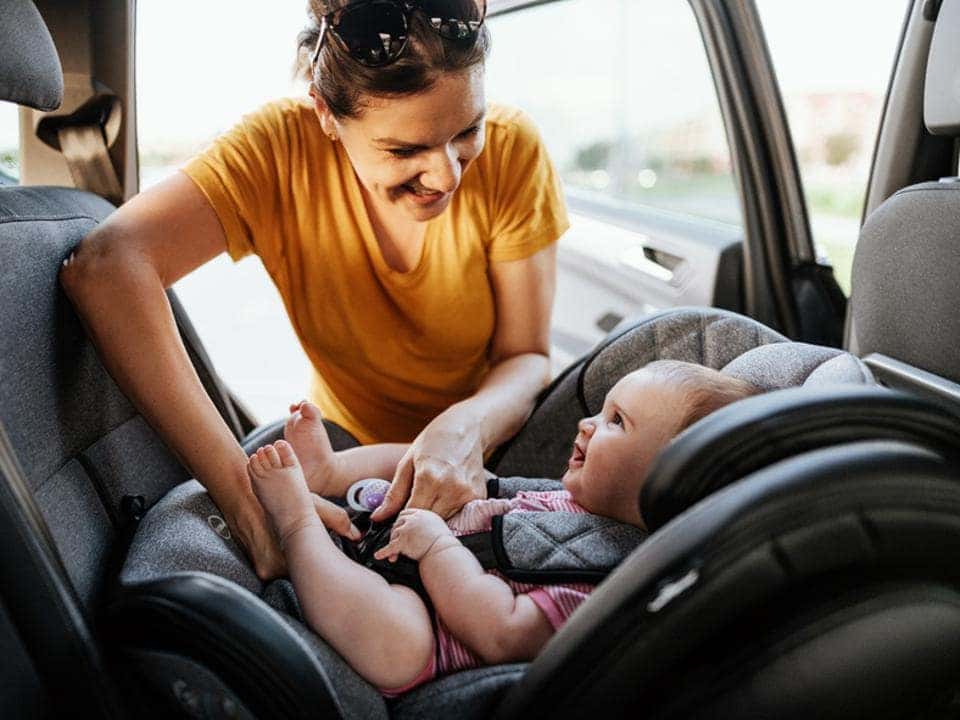 How long may infants ride in a car seat?
Once your child reaches either the height or weight milestone, infant car seats should no longer be utilized because they have restrictions. In other words, you still need to retire your infant car seat if the baby has reached the height limit even if he is still under the weight limit.
Most infant car seats have a height limit between 30 and 35 inches (or when your child's head is less than one inch from the top of the carrier), and a weight limit between 30 and 35 pounds. The exact height and weight limits vary by model; consult your car seat's handbook for your seat's limits.
Deciding Factors
Here are some things you might want to take into account when looking for a baby car seat:
Not every infant car seat is compatible with every stroller if you do not buy them as a set. Before choosing a stroller-car seat combination, check with both manufacturers.  Some strollers contain adapters for typical car seats, even if they can't be attached right out of the box. (You may also buy a travel system to simplify the process.)
Some baby car seats have added features that ensure the seat is placed correctly. Use this helpful chart from the National Highway Traffic Safety Administration (NHTSA) to see how simple your seat is to install. Download Guide,  If you are unsure of proper installation, consult experienced parents or even go to a fire station for some help. Just be sure you know how to install it correctly before your child is born!
Babies become messy, so you'll need a simple infant car seat to keep them clean. The cloth cover should ideally be removable and machine-washable.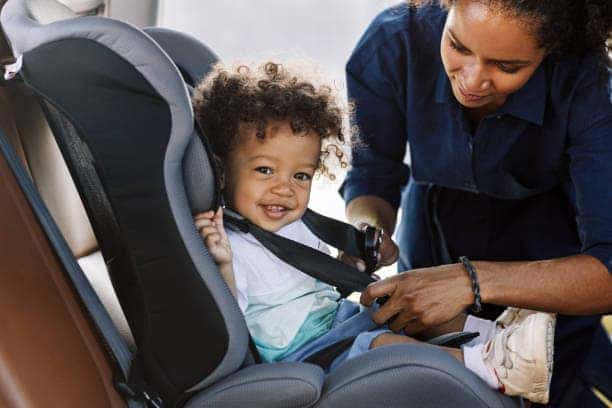 The Best Infant Baby Seats
The following baby seats are some of the best available in the market right now:
SnugRide SnugFit 35 Infant Car Seat
This baby car seat, a member of the Graco SnugFit series, is inexpensive, simple to install, and a favorite with Babylist families.
There are numerous reasons to love this chair. While your child is in the seat, the headrest and harness may be adjusted concurrently, making finding the ideal fit much easier than other comparable car seats. A four-position recline, extra protection built to help absorb impact in case of a collision, and an anti-rebound bar are other helpful extras at this price point. The low weight limit of four pounds is great if you're taking home a preterm or a baby.
Good side impact protection with an anti-rebound bar
The headrest and harness together adjust
Favored selection for Babylist families
It is reasonable that the Mesa car seat would follow suit, given that UPPAbaby strollers are among the most well-liked and well-known on the market.
One of the best-selling aspects of this well-designed seat is installation. There is no need to tug or pull at straps like with many other seats; you only need to clip the LATCH connectors and push the base down with your body weight. Green indicators appear when the seat is level and snug. The V2 has been enhanced with a larger, concealable canopy, larger headrests for better side impact protection, a better fit for smaller newborns, and an anti-rebound handle update.
Simple To Install And Check To See Whether It Was Installed Correctly
Increased Comfort And Safety Over V1
Harness Not Rethreaded
Aesthetically Pleasing
Clek Liing Infant Car Seat
This luxurious seat from the ultra-modern (and ultra-safety conscious) Canadian car seat firm, Clek, combines safety and aesthetics. The Liing can be installed in three simple ways: with a base and rigid LATCH, with a base and a seat belt, or without a base and a seat belt. In crash tests, the seat performs equally well regardless of how it is installed. Additionally, the foundation has a metal load leg that serves as additional support in the event of an accident.
A huge canopy offers SPF 100+ protection and practically complete coverage. There are also numerous reclining options, three eco-friendly fabric choices, and a two-stage infant insert that provides snug support for babies.
Full of safety features
Expensive
Eco-friendly textiles with a slim profile
The Bottom Line
Infant car seats, built expressly to meet an infant's needs and provide additional targeted support for their neck, head, and spinal cord, are safer for infants than many convertible car seats.
Infant car seats are typically smaller than other child car seats, making it easier for you to get your baby in and out of the vehicle. Some infant car seats are also compatible with strollers, allowing you to remove the car seat and attach it to the stroller without removing the child.
If you're expecting a child, in addition to shopping for a car seat, you may want to consider a larger or safer vehicle to put it in. At Car Credit, our friendly, knowledgeable sales associates can help guide you to a car that is perfect for your growing family.  Visit one of Car Credit's locations to learn more about the safest cars for you.