Top Vans to Convert to Wheelchair Accessible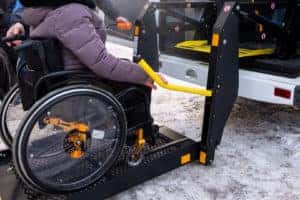 If you have suddenly found yourself in need of a wheelchair accessible vehicle for you or a family member, you may be stumped as to how you will be able to afford it. On top of converting your vehicle, you're probably also having to make some adjustments to your home, like installing grab bars and a wheelchair ramp. All of these costs, as well as the medical expenses, can add up fast. 
It's always a good idea to save money where you can, and one of the best ways to save money on handicap accessible features at home or in a vehicle is to buy used. When you buy a good quality used minivan and have it converted into a wheelchair accessible vehicle, it saves you a ton of money and makes it easier to get the transportation you need.
As a general rule, any minivan will work to convert to a wheelchair accessible van. There are some features you should look for to make the conversion easier and more affordable.
Automatic, push button, sliding side doors help make getting in and out of the vehicle much faster and easier.

Seats that are designed to be removed to create cargo space are great because it's very easy to remove the seats and install the necessary equipment to hold the wheelchair in place. 

Seats that are designed to fold down are even better because they allow you to use the seat when the wheelchair isn't in the vehicle.

The minivans designed with a taller ceiling are much more comfortable to use for this purpose.
Of course, as with anything, there are some minivan models that work better for wheelchairs than others. The best models for wheelchair conversion according to experts who perform these modifications are:
Dodge Grand Caravan (This is the most popular.)

Honda Odyssey

Chrysler Town and Country

Volkswagen Routan

Toyota Sienna
We have several minivan models on our lot that are suitable for wheelchair conversion. Of course, you want to keep in mind that the vehicle you choose should last at least four or five more years to make the conversion investment worth it. We have very reliable vehicles perfect for the purpose. Contact us today to learn what models we have that might work for you.