Top Used Vehicles with the Best Mileage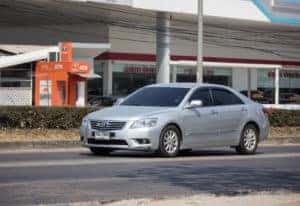 Getting a used car doesn't mean you have to spend more on gas. While it is true that newer models get better mileage than cars of old, many used vehicle models still get decent mileage. As long as the vehicle has been well maintained, you should be able to get some decent fuel economy out of these models.
Hyundai Elantra
If you prefer a sedan but still want good gas mileage for a long commute, the Hyundai Elantra is a popular option. The Elantra is a compact sedan, giving you a little more space but still keeping the body small enough for decent gas mileage. Average mileage for used models: 36 highway/26 city
Honda Civic
This is honestly one of the best options for a good commuter car. Hondas frequently last well over 200,000 miles with basic maintenance and upkeep. The Civic has long been a favorite of those who prioritize fuel economy. Average mileage for used models: 40 highway/31 city
Toyota Camry
If you need a mid-size sedan for your family, you don't have to sacrifice fuel economy. The Toyota Camry gets amazing mileage, and it can last for years if you follow the recommended maintenance schedule. Average mileage for used models: 41 highway/29 city
Are you in the market for a better vehicle for your commute? Contact us today to check out our inventory.