The Most Budget-Friendly Vehicles for Large Families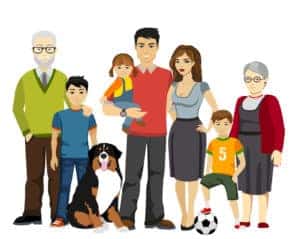 You don't have to squeeze kids in together, with youngest ones on the older ones' laps. You don't have to break the bank getting a vehicle large enough for your entire family either. We offer a wide range of used vehicles that are perfect for large families. Here are a few of the more popular models in our inventory.
Honda Odyssey
Most minivans driven by soccer moms only seat six to seven; but with the removable center seat, you can actually fit up to eight people into the Honda Odyssey. You're not going to seat more people than that without buying an extended sport van, such as the type used by churches.
Ford Expedition
The Ford Expedition wasn't the most fuel efficient vehicle on the market when it was new, nor is it any less of a gas guzzler now that you only find them used. But mileage aside, the Expedition gives you the most seating for your buck. You can fit from eight to nine people in this larger sport utility vehicle.
Dodge Caravan
The Dodge Caravan was once one of the most popular of the minivan craze. Even though minivans aren't as prevalent as they once were, they do still serve their purposes. A minivan gives you seating without sacrificing cargo space, while also keeping the vehicle compact enough for most drivers to be comfortable on the roads. Like most minivans, the Caravan can seat up to seven.
Ford Explorer
This is another SUV beast made by Ford. It has all of Ford's safety features while offering all of the space and convenience that families with young children are looking for. Even though the Explorer only seats five, you have a ton of space for car seats, strollers, groceries, and anything else you might need on an outing with toddlers or infants.
Chrysler Town and Country
This is another minivan that hit the market during the soccer mom trend, but this wasn't one of the more popular ones. Still, the Town and Country can hold its own among competitors when it comes to safety ratings and convenience features. It also seats up to seven with ample cargo space.
Chevy Suburban
Like the Ford Explorer, the Suburban is among the elite of the original SUVs made for families. The Suburban can seat up to eight people depending on model and edition. It is also a beast for safety features and provides ample cargo space, as well as the ability to completely separate children for long car rides.
Are you in the market for a new-to-you family vehicle for your growing brood? Contact us today or visit our car lot to see our current inventory.