The Best Small Sedans to Send Your Student Back to College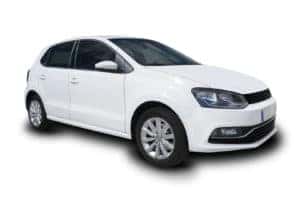 Are you ready for your teen to go to college? Most campuses across the country are offering in-person education, and the trend will likely continue into next year. If you have a senior that you'll soon be sending to college, now is a great time to pick out an inexpensive, safe, and reliable vehicle. Check out these popular models from our under $10k inventory.
Hyundai Accent
The Hyundai Accent is a great car if your teen will be leaving the state. We might not get much in the way of winter weather here. But if there is a possibility of it while your child is away at a university, you might want to prepare them. The Hyundai is a 6-speed automatic transmission, but it has shiftronic technology that allows you to switch to manual shift when obstacles or dangers arise. It is also front-wheel drive, which is best for wet, icy, or snowy roads.
Ford Fusion
Ford has a great reputation for reliable, long-running vehicles. The Ford Fusion is the larger of the Ford sedans, so it's a good option if your student will be moving a long distance to attend college. The Fusion generally has an automatic transmission, although most also have the shiftronic option. Fusions usually also have the best safety features, like back-up cameras and sync systems.
Hyundai Sonata
It's unusual for us to put more than one Hyundai vehicle on a list at a time, but we have some great models in our under $10,000 inventory. The Sonata is more comparable to Ford's Fusion, with ample cabin space and a lot of great safety features. It also has an automatic transmission with shiftronic and front wheel drive.
Kia Forte
Kias are generally the least expensive of the major car brands, but that doesn't make them less reliable. Kias are great for gas mileage, so you can keep your kid on the road without sending them a lot of gas cards. You can also count on them to be able to get inexpensive car parts and repairs, if needed.
Looking for a cheaper model for you or your student? Check out our other vehicles under $10k, which include a number of manual transmission vehicles at great prices.