The Best Small Sedans to Send Your Student Back To College
Even if the older kids are already back at college, you might still have a youngster who needs to use the family car to move around. Perhaps you are the student holding out for a new car of your own. No matter who initiates the car shopping, make your first stop at Car Credit, where your credit is guaranteed!
Not all pupils are equal, so there are options for everyone: attention seekers, commuters, or outdoor enthusiasts. Here are some of the top vehicles for children returning to school.
How to Find a Car That Is Student-Friendly
If you're looking for a car for your college-age child or you're a student yourself, there are some important things to keep in mind. Many factors affect the overall car cost and might differ greatly between models.
Finances Available
Many college students lack the funds to purchase a new car for the full sticker price, even after negotiating. Some people may be able to afford the down payment or a sizable amount of the cost of a used car if they have some savings or have parents who are prepared to help.
If everything else is equal, the ideal scenario is to put down as much money as you can. Auto loan interest can dramatically increase the overall cost of ownership. The experts at Car Credit will help you structure financing that is fair and affordable – what a great first car buying experience for the college student in your family!
Sticker Price
Whether they purchase a new or used car, budget-conscious consumers should focus on this factor the most. Prices for used cars are influenced by various factors, including make, model, age, condition, accident history, and whether the car is bought from a dealership or a private seller.
Optional features and extras
Every car type comes with a plethora of optional add-ons that can drastically raise the base price. Avoid adding frills if budget is your top priority.
On the other side, add-ons like backup cameras and heated seats increase comfort and safety. Models with many deluxe features in the base model are more likely to start costing more.
Pricing and Availability of Parking
This is one aspect unaffected by the type of car you select. However, it might affect your choice to buy a car in the first place.
Consider forgoing a private vehicle in favour of carsharing or public transit if parking is difficult to come by or unreasonably expensive. Whether on campus or in your residential neighborhood, parking availability is something to think about.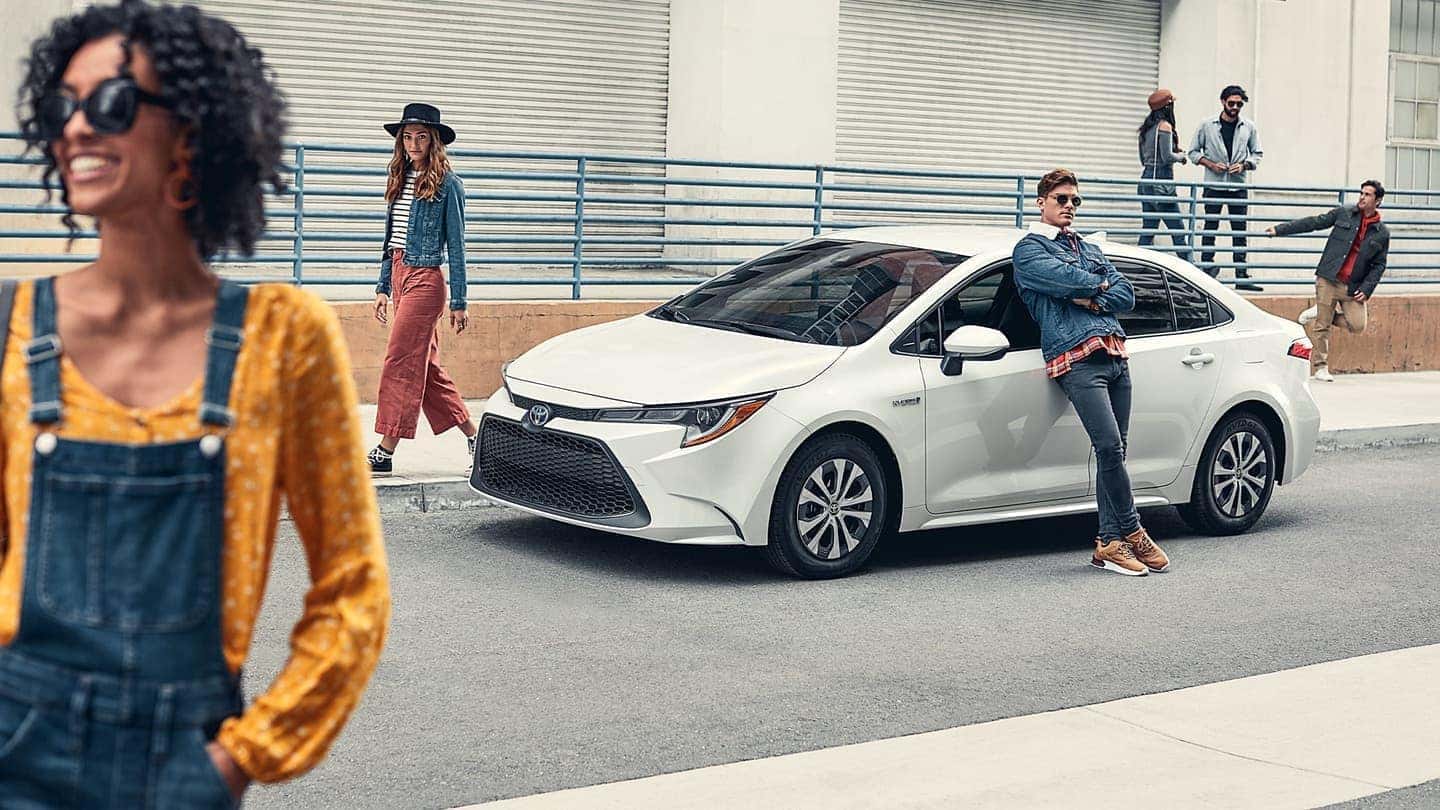 What to Look for When Buying a Student-Friendly Car
The following items are recommended to look for:
Consideration should be given to fuel efficiency. You should consider the commute you will need to make to future employment if you are near to graduating from college or have a lengthy commute to school. Numerous secondhand hybrid vehicles are available that are enjoyable to drive and more eco-friendly.
One of the most vital considerations is always safety. Make sure you look at the list of safety features and the safety ratings for the car's make, model, and year. Does it have any driving assistance safety features that could keep you secure while driving? Many late-model used automobiles will come equipped with automatic braking, blind-spot monitoring, and forward collision warning.
Best Cars for Students going back to college
The following cars are available in the Car Credit inventory:
Nissan Altima
The Nissan Altima is a reliable all-purpose vehicle. It is neither the most affordable nor the most spacious vehicle in this category, but it does boast extra roomy, comfortable seats and the option to upgrade the standard engine to a sporty, 3.5L V6. Are you looking for a vehicle that is a little more fashionable? The Altima would make a great pick thanks to the engine improvement and its sleek, streamlined appearance.
Kia Soul
The Kia Soul is still one of the most distinctively designed, adaptable, and reasonably priced new cars on the market. The most basic Soul is powered by a reliable 2.0-litre I4 with 147 horsepower that pairs with a continuously variable transmission.
Mazda3
Popular tiny car body types include hatchbacks and sedans for the Mazda3. It is additionally offered with front- or all-wheel drive. It is quite fuel-efficient, with a highway efficiency rating of close to 40 MPG, despite its reputation for performance.
A seven-inch touchscreen and the MAZDA CONNECT "infotainment" system are among the good variety of entertainment and accessibility options inside.
Honda CR-V
A small SUV like the CR-V is a great choice for a college student to drive. It includes room inside for you and four companions and space in the back for the supplies you need to get to and from school. If you need to travel on snowy or slick roads, it provides the option for all-wheel drive. A long list of safety technologies, such as adaptive cruise control, lane-departure warning, and automatic high-beam headlights, are available on the CR-V.
The Bottom Line
In truth, not all college students require a vehicle. Many colleges don't even offer on-campus parking for freshmen and sophomores. But, it's important to choose the appropriate car if you do decide to purchase one. You'll want to invest in a product that is both economical and secure. Ideally, the car that will get you through college and into the years beyond – or you hand that car down to a younger sibling and get yourself something newer.
You can find countless options for student cars at any of Car Credit's locations.