My Car Has Been Stolen. What Do I Do?
If you think your car has been stolen, you probably feel shocked and unsure of what to do next. First, try to remain calm.
You may have forgotten where you parked, or a family member may have driven away without telling you. Your car may have been towed for some reason. Look for any towing information on the adjacent signage.
If you're still having trouble finding your car, take a deep breath and follow the instructions below. We'll help you navigate the scenario and reduce your stress.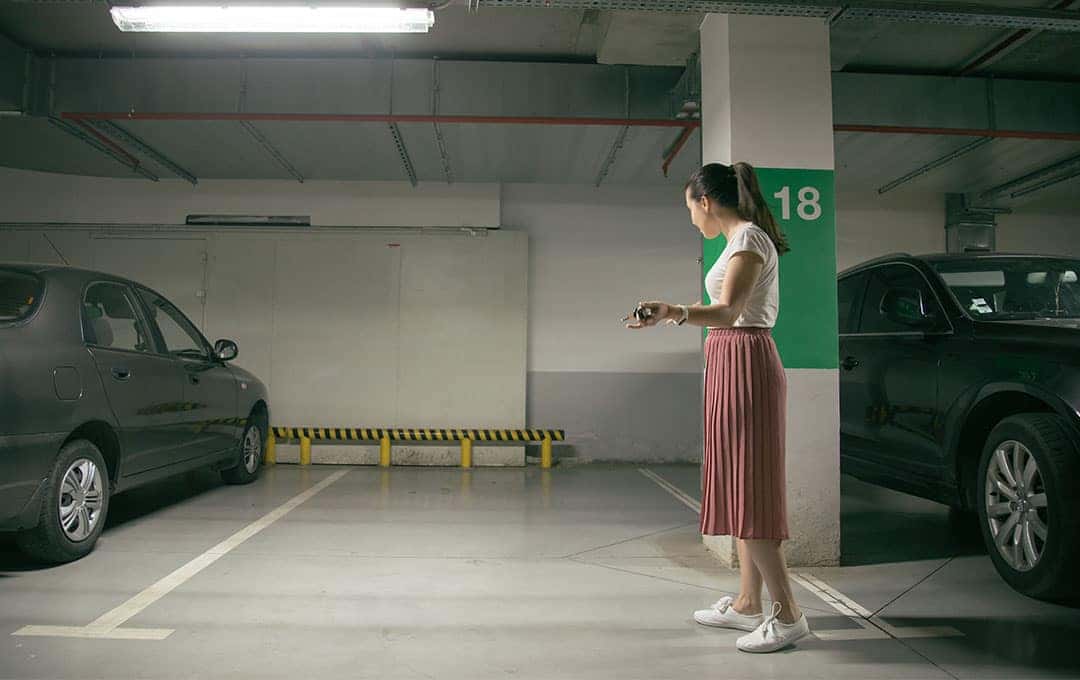 When your car is stolen, what should you do?
If your car has been stolen, you must move quickly.
Always call the police first!
Inform the police as soon as you can about the theft. This increases your chances of discovering your car. The National Insurance Crime Bureau (NICB) estimates that 35% of stolen cars are found the same day they were stolen, and 45% are located within two days.
Be ready to provide the following details when you call the police:
Make, model, and color of the car
The number on a licence plate
VIN, or vehicle identifying number
The car's location when it was stolen and a description of the neighborhood
The approximate time period when the car was stolen
If your automobile is equipped with a GPS
Second, contact your insurance company!
The next step is to report your car as stolen to your auto insurance provider. Although there is no such thing as "stolen car insurance," you are protected from car theft if you have a comprehensive auto insurance policy.
Even without comprehensive auto insurance, you should still inform your insurer about the theft. In the event that someone is harmed or property is damaged while the car is not in your possession, this will protect you.
The claims procedure with your insurer will go more quickly if you have the following data available:
Information about how to reach your lease or finance provider, if applicable
Information on your vehicle's last known location and its description
A list of the personal goods in the automobile at the time of the theft
Location of the vehicle's keys, all of them
The vehicle's title
Everything in your claim needs to be accurate and consistent. The cost of a stolen car is highly expensive for insurers to cover. The insurance will often start an investigation before incurring such a high cost.
Inform your financial institutions
Make an immediate report of the theft to your lender if you have an auto loan or lease.
It would help if you ascertained whether any personal information-containing documents, such as your vehicle registration, were in your automobile. If so, you might think about calling one of the three main credit bureaus—Equifax, Experian, or TransUnion—to set up a temporary fraud alert on your credit reports. You won't need to phone all three because the first company you contact will inform the other two.
Likewise, if you think someone took your credit cards, contact your lenders.
Once the vehicle is found
If your car is stolen and later found, you should look to see if any personal belongings have been taken. A phone or a laptop that was taken – but wasn't actually a part of the car – won't be covered by comprehensive coverage. However, you might be protected if you have homeowners or renters insurance.
Next, you should have a claims adjuster inspect your car to look for any damage the stolen car may have sustained while it was not in your possession. You won't be responsible for this damage if your insurance provider has been notified after the vehicle was stolen. Before acknowledging a loss on a stolen vehicle, insurers normally impose a waiting period of about 30 days.
Your payment will represent the value of your automobile less the deductible and a calculated depreciation amount once your insurer's threshold is met. You will give this sum to the financing or leasing business if the vehicle is financed or leased. If you own the vehicle, you may be able to get your insurer to agree to a greater settlement amount.
A third-party evaluation of the car can be useful in negotiations. If you do not have one, you may search online for comparable cars to estimate the value of your stolen car if you don't obtain regular assessments.
How to prevent your car from being stolen
Don't provide burglars with a chance to steal your car. Use these easy procedures to keep your car from being stolen.
Even when you are parked at home or a gas station, ensure your car is locked before leaving it. Unless your car has a keyless entry that opens the doors whenever the handle is pulled, manually check the door handles to be sure.
Pay attention to where you park. Avoid leaving your automobile in a remote spot if you're parking on the street. Whenever possible, try to leave your car in a well-lit, guarded parking lot.
No matter how insignificant the item may seem, remove any valuables from your car and store them in the boot or glove box, where they will be hidden from view. Even a charging cord might be useful to someone and give away the presence of a device inside the vehicle.
Keep the key in a signal-blocking pouch if your automobile has keyless entry. This will prevent thieves from copying the signal from your key and deceiving your car into unlocking.
To assist, protect and track down your automobile if it is stolen, consider installing an alarm system with tracking, immobilisation, and anti-grab sensors.
Always accompany potential purchasers on a test drive if you sell the car yourself.
Protect yourself
While having your car stolen can be daunting, you'll need to take the above-mentioned urgent measures to ensure that you don't suffer any further negative consequences. If you don't take these actions as soon as possible—ideally right away—you risk losing your car and being responsible for crimes that were committed with it, even if it was stolen.
In the midst of a car theft, there may be a silver lining. If you receive a settlement from your insurance company, come straight to Car Credit, where you will find hundreds of quality used vehicles to choose from. Take advantage of the opportunity to upgrade your transportation and reassure yourself by signing up for Car Credit's limited two-year warranty.