Moving to Florida: What to Expect for Your Car
Moving to a new state can be an exciting adventure, but it also comes with its fair share of challenges. One of the biggest challenges that many people face after a move is navigating the roads and highways of their new home. This is especially true in a state like Florida, which has its own driving challenges that can be challenging for newcomers. Understanding the Florida roads is essential for safe and efficient travel, so let's take a closer look at what makes driving in Florida different and how you can navigate the roads with ease.
Prevalence of Toll Roads and Bridges
Florida has a large network of toll roads and bridges that can be confusing for those not used to them. The most convenient way to pay tolls in Florida is with a SunPass transponder. This is a device or sticker for your windshield that automatically deducts tolls from your account as you drive through the toll plazas. SunPass is accepted on all Florida toll roads and bridges, making it a convenient option for frequent travelers. You can easily sign up for a SunPass account at www.sunpass.com.
If you don't have a SunPass, you can still use Florida's toll roads and bridges by using the toll-by-plate option. This option takes a photo of your license plate as you pass through the toll plaza and sends you a bill in the mail for the tolls you owe. It's important to note that toll-by-plate fees are typically higher than SunPass fees, so it's recommended to get a SunPass if you plan on using Florida's toll roads frequently.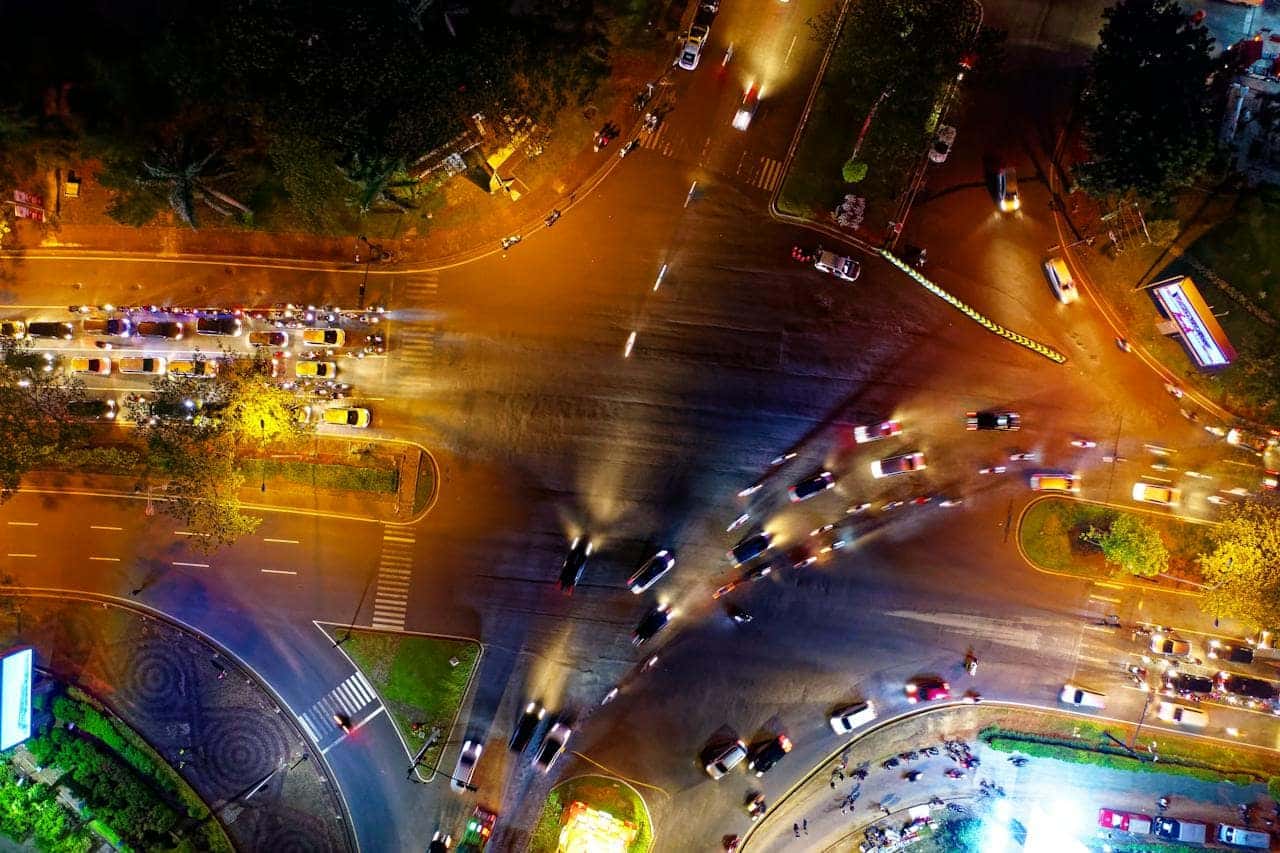 Navigating Florida's Highways and Interstates
Florida is home to several major highways and interstates that are crucial for travel within the state. I-95 is one of the most important north-south routes, running along the east coast of Florida from Miami to Jacksonville. I-75 is another major highway that runs north-south, connecting Miami to the west coast of Florida, splitting off to I-275 to provide access to the more populated areas of Tampa Bay. I-4 is a major east-west route that connects Tampa and Daytona Beach, passing through Orlando along the way.
When driving on these highways, it's important to be aware of speed limits and traffic patterns. Florida has a reputation for aggressive drivers, so it's important to stay alert and follow the rules of the road. Additionally, Florida has High Occupancy Vehicle (HOV) lanes on some highways, which are reserved for vehicles with multiple occupants.
Florida's highways also have rest areas and service plazas where drivers can take a break, use the restroom, and grab a bite to eat. These rest areas are typically located at regular intervals along the highways and provide a convenient place to stop and recharge during long drives. Service plazas often have additional amenities such as gas stations and convenience stores.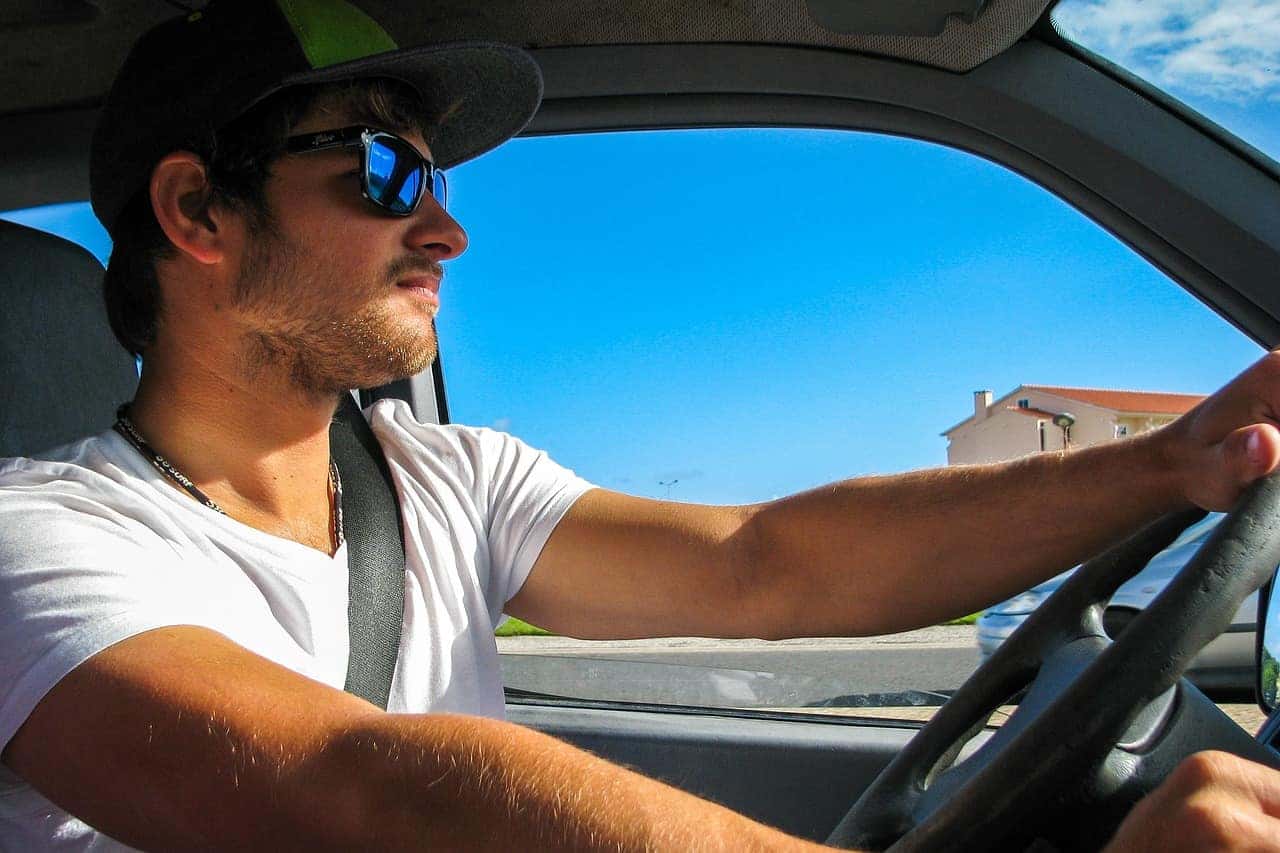 Getting Around Florida's Cities
Florida is home to several bustling cities that can be challenging to navigate, especially for newcomers. Miami, Orlando, and Tampa are three of the busiest cities in the state, and each has its own unique traffic patterns and challenges.
Miami is known for its heavy traffic and aggressive drivers. It's important to stay alert and be prepared for sudden lane changes and aggressive maneuvers. The city also has a complex system of express lanes, which can be confusing for newcomers. Be sure to familiarize yourself with the rules for using these lanes if you plan on driving in Miami.
Orlando is home to several major theme parks, which can cause heavy traffic during peak tourist seasons. It's important to plan your routes in advance and be prepared for delays, even outside morning or afternoon rush hour periods.
Tampa is another busy city with its fair share of traffic. The city has a few major highways that can be congested during rush hour, so it's important to plan your routes accordingly. Tampa also has a variety of parking options, including street parking, parking garages, and parking lots. Be sure to familiarize yourself with the parking regulations and fees before parking your vehicle.
Staying Safe on Florida's Rural Roads
While Florida is known for its bustling cities and tourist attractions, it also has many rural areas with their own unique challenges for drivers. Rural roads in Florida can be narrow and winding, with limited visibility and wildlife crossings. Florida's rural areas have dense forests and the many animals inhabiting them can appear unexpectedly to drivers. When combined with winding, narrow roads, this can create dangerous situations if drivers are not obeying speed limits and paying close attention to the road. It's important to exercise caution when driving on these roads and be prepared for surprises, especially at night.
When using navigation apps while driving, it's important to do so safely. Set your destination before you start driving and use voice commands or a hands-free device to interact with the app. Avoid looking at the screen or typing while driving to minimize distractions and ensure your safety on the road.
Watch for Bicyclists and Pedestrians
Due to Florida's warm year-round climate and reputation for outdoor excursions, people are often out and about, and not just in their cars. Cyclists and pedestrians are common in urban and rural areas alike, and many roads have bicycle lanes and crosswalks. Remain aware of pedestrians crossing streets and bicyclists sharing the road or in bicycle lanes that are continuous with the road. Additionally, on some streets, bicyclists are allowed to use a full lane. In rural areas, there are much fewer crosswalks for people to utilize to cross streets safely. As a result, pedestrians and bicyclists often must cross a road without a crosswalk. It's important to always stay aware of your surroundings even in rural areas to maintain your safety and the safety of others utilizing Florida's roads.
Florida has a reputation for the highest amount of pedestrian and bicyclist collisions in the country. While this is bound to happen in a state where many people take advantage of the warm, sunny weather and numerous parks and trails to enjoy the outdoors, safety is the most important thing to keep in mind when driving on any of Florida's roads.
Hurricane Season and Driving
Florida is no stranger to hurricanes, and the state has a well-established system of evacuation routes in place for residents and visitors. It's important to be prepared and have a plan in place in case of a hurricane or other severe weather event.
During a hurricane, stay off the roads if possible. High winds, heavy rain, and flooding can make driving extremely dangerous. If you must drive during a hurricane, stay informed about road conditions, and follow any evacuation orders or advisories.
Florida has well-marked evacuation routes designed to help residents and visitors safely evacuate in the event of a powerful hurricane. Be sure to familiarize yourself with these routes and have a plan in place in case you need to evacuate. Make sure to have a full tank of gas, a map and/or GPS device, and any necessary supplies such as food, water, and medications.
Coping with Florida's Tourist Traffic
Florida is a popular tourist destination, particularly during the winter months when visitors from colder climates flock to the state's warm weather and beautiful beaches. This influx of tourists can lead to heavy traffic and congestion on the roads, especially in popular tourist areas.
If you find yourself driving in Florida during peak tourist times, it's important to plan your routes in advance and allow extra time for travel. Avoiding major tourist areas during peak times can help you avoid the worst of the traffic. Additionally, be patient and courteous on the roads, as many tourists may be unfamiliar with the area and driving habits.
It's also important to be aware of Florida's tourist attractions and traffic patterns. Many popular attractions, such as theme parks and beaches, have their own unique traffic challenges. Familiarize yourself with the parking options and fees at these attractions to ensure a smooth visit.
Get the Perfect Car for Florida's Roads at Car Credit
Driving in Florida after a move can be a challenge, but with a little preparation and knowledge of the state's unique road system, you can navigate the roads with ease. Understanding Florida's toll roads, bridges, and traffic patterns is essential for safe and efficient travel. By following the tips outlined in this article and staying alert on the roads, you can enjoy your time in Florida and make the most of your new home.
Come visit Car Credit at any of its four Tampa Bay locations with any questions or concerns in hand! Its friendly sales team will be happy to hear your specific needs and direct you to the vehicle that best suits you and your family for Florida's roads and driving.
Check out Car Credit's website at www.carcredittampa.com for a full list of available vehicles, contact information, and dealership locations. Car Credit also offers a flexible financing policy, and approves anyone regardless of credit score, whether you're new to the country, have significant negative history on your credit report, or are a first-time car buyer. With Car Credit, you can also breathe easy with 2 years of free maintenance on many vehicles!