Gain Control with These Shiftable or Manual Transmission Vehicles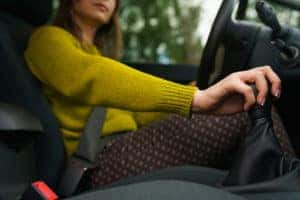 Even though there are fewer manual or shiftable vehicles being produced, there are still some who prefer manual transmissions. If you're of that mind, you should look at these popular manual and shiftable models in our inventory.
Ford Fiesta
You can get the Ford Fiesta as a manual transmission, as a shiftable transmission, or as an automatic transmission. In fact, you can get almost any Ford model with any of those three options. The Fiesta is popular because it is small, sporty, easily maneuverable, but still starter family friendly.
Chevrolet Camaro
You might think a Camero is out of your price range, but we have a lot of finance options and price ranges to work with. If you catch one of our Camaros on special, you could be cruising the highway in this traditional sports car within the day. Of course, you would expect a muscle car to be available with a manual transmission.
Kia Forte
The Kia Forte is a budget-friendly sedan perfect for the average family. It is available in a six-speed, shiftable, automatic transmission, which gives you the ability to switch between the control of a manual and the convenience of an automatic.
Chevrolet Traverse
If you're looking for a family car with a little more cabin and cargo space, the Chevrolet Traverse is a great option. The hybrid comes with a shiftable automatic transmission and other features reminiscent of an SUV, while giving you plenty of space for a couple of kids and a lot of groceries. 
We have vehicles on special for every budget and family size. Contact us for an appointment or come by today to learn how our bad credit used car financing can get you into a budget family vehicle.