Krewe of Saint Yago Selected as July Winner by Corazones de Car Credit
Tampa used car dealership Car Credit's "Corazones de Car Credit" charitable organization has selected the Krewe of Sant Yago as its monthly winner for July 2019.  Corazones de Car Credit, a program which recognizes Tampa Bay area philanthropic organizations for helping those newly immigrated to the Country, awarded the Krewe of Sant Yago $2000.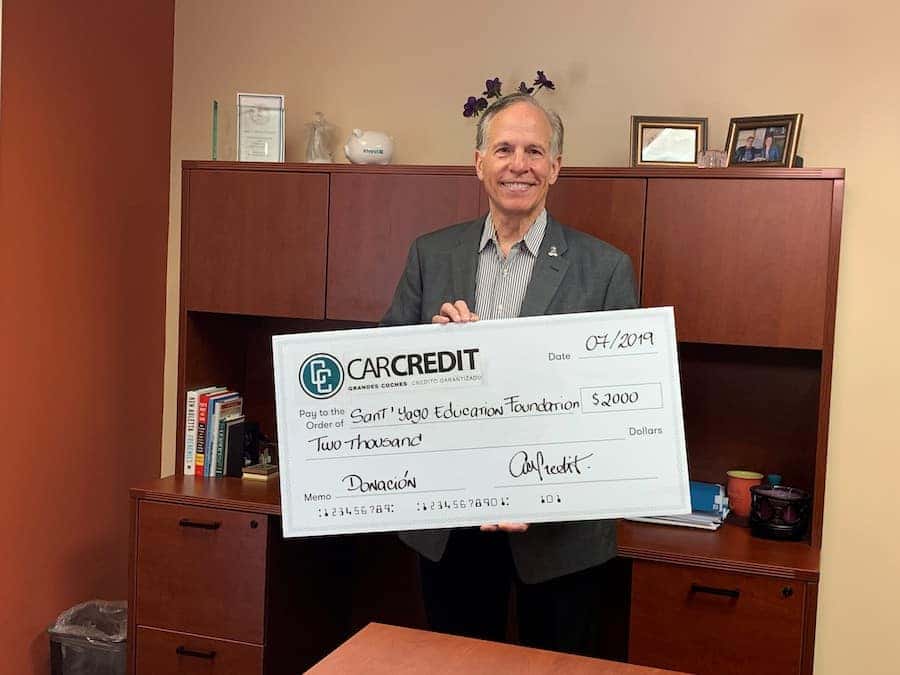 The Krewe of Sant Yago (KSY) was chartered in 1972 and is dedicated to the preservation and enhancement of Tampa's rich Latin heritage and culture.  Over the past half-century, the KSY has formally and informally supported the local community in various ways to include providing for the needy, mentoring entrepreneurs, supporting the local economy, and helping bright young minds navigate the hallowed halls of local collegiate environments.
KSY's Education Foundation is celebrating its 25th anniversary and currently has 76 active KSY scholarship recipients and has donated close to 3 million dollars in donations for Latino scholarships combined at the University of South Florida, University of Tampa, and Hillsborough Community College in the Tampa Bay area.
The Foundation will use the funds donated towards scholarships and towards educational enhancements for Latino student recipients at the three higher education institutes in the Tampa Bay area that we support.
Corazones de Car Credit recognizes one Tampa Bay area charitable organization for their exemplary work in helping people who are new to the Country.   Monthly winners receive a $2,000 check from Car Credit Tampa, and in December a charity will receive $10,000 at the 2019 Corazones de Car Credit Gala.  Car Credit Tampa has four Tampa Bay area locations and offers Guaranteed Auto Approval to people with no credit or bad credit in an effort to help them build credit and live the American Dream.  For more information about Car Credit Tampa, visit carcredittampa.com