Holiday Gift Guide: 10 Top Car Accessories for Pet Lovers
With the holidays right around the corner, it's time to match gifts to everyone on your list. A tip for the hard-to-shop-for is to think about their hobbies and everyday activities. Consider the pet lovers you know who routinely take their pets along for the ride.
There are more than 24 million U.S. households with pets, and 78 percent of owners are traveling with their four-legged friends more than ever before. Whether a pet comes along for a trek to the store or a trek across the country, there are some creature comforts that can make these excursions more fun (and even safer).
These gifts make it easier and more enjoyable to travel with pets:
Backseat Bedding That Stays Put
Avoid the wear and tear (and mess) of pet travel by covering your backseat with a durable water-resistant and scratch-proof seat cover. This quilted car seat cover lets your pet relax in comfort without staining or scratching your upholstery. The soft anti-tear cover installs in minutes. Just snap the buckle straps around your vehicle's headrests, tuck in the seat anchors and wrap the elastic around the bottom of the seat.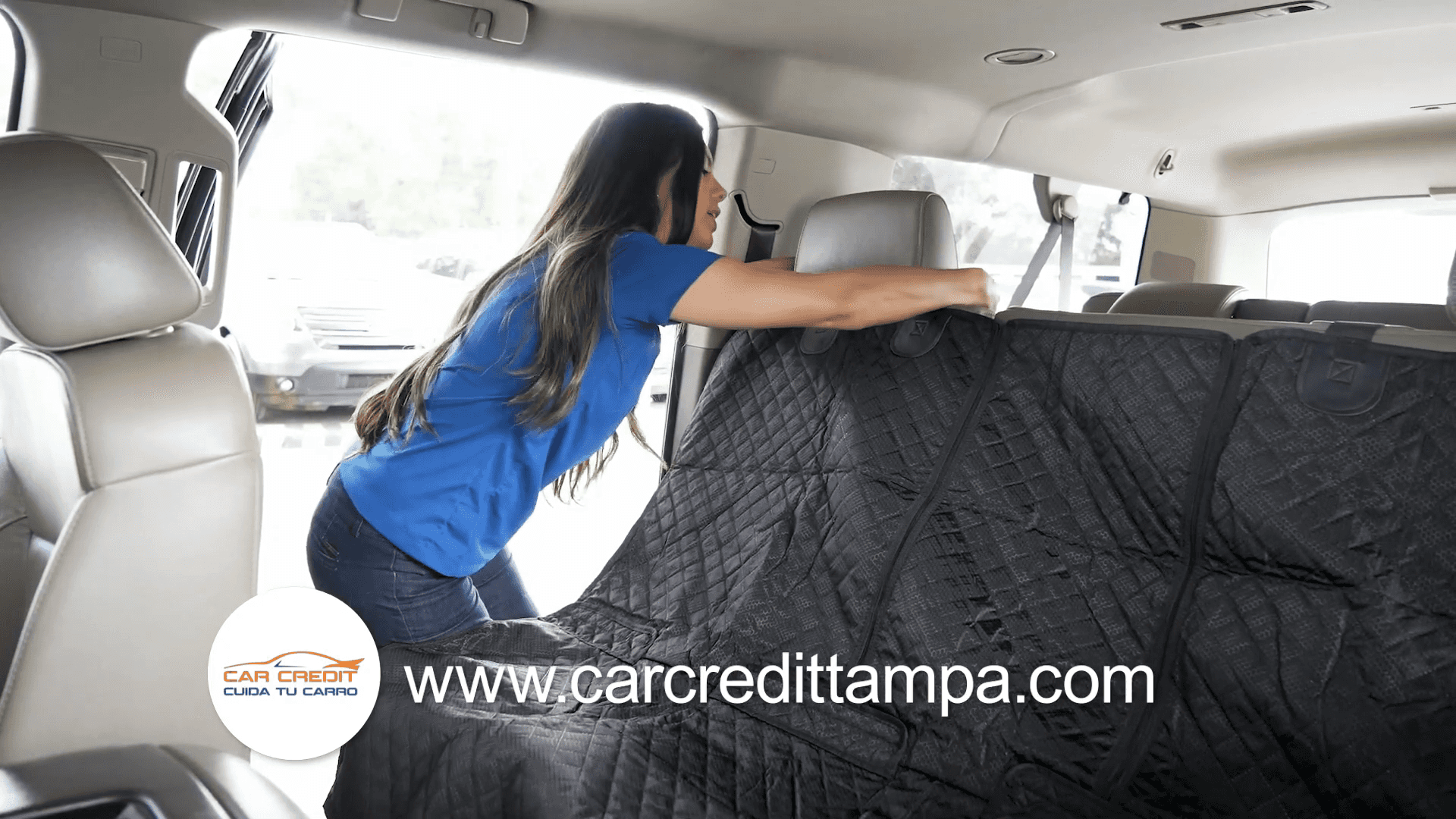 The cargo area is a popular spot for pets, especially bigger pups. Be sure to protect your vehicle's interior while providing a comfortable ride for your pet. This easy-to-install nonslip cargo SUV liner is thick enough to offer cushioned padding while resisting scratches and spills. The bumper flap makes it easier for pets to get in and out of the car scratch-free.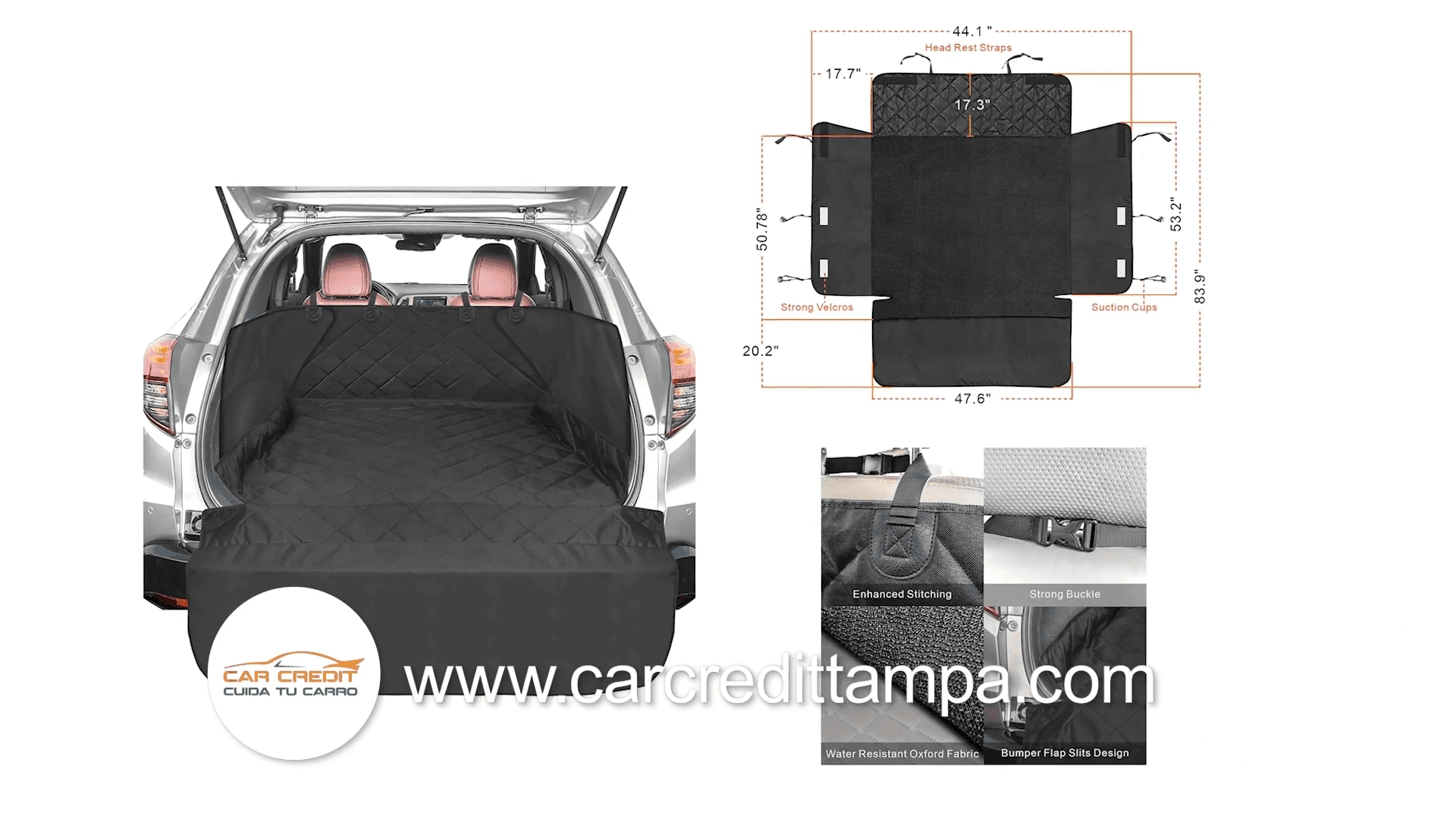 Portable Folding Pet Ramp
For pets traveling in SUV cargo areas, the jump up and down can be a struggle. This is especially true for small and elderly animals. To give pets a boost, keep a portable foldable ramp in your vehicle that you can easily set up. So, you can take all pets along for the adventure — no matter their size or fitness level.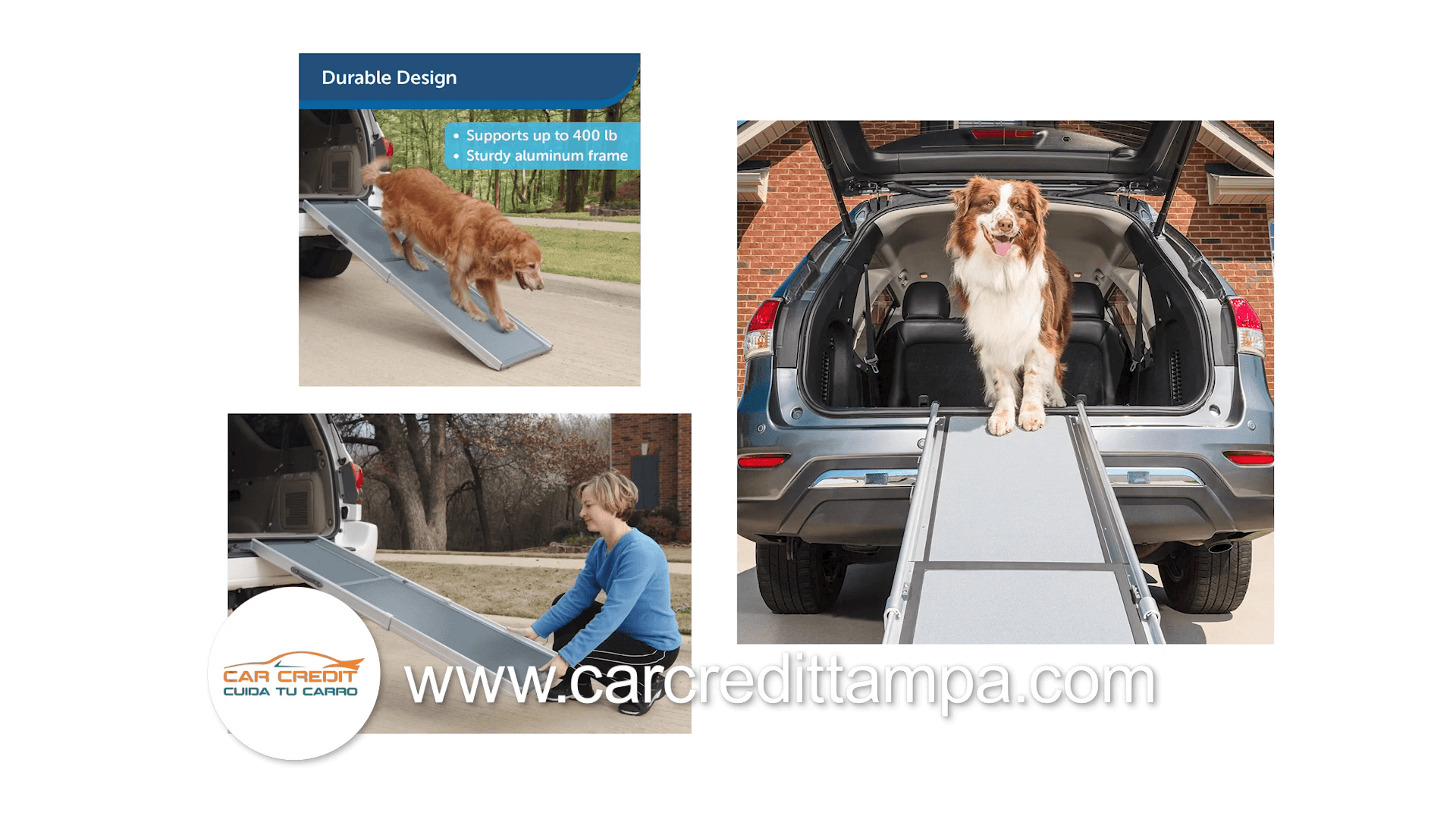 Food and Water Containers
No one is happy on a road trip if they're hungry or thirsty — including pets. Be sure to bring along bottled water and food for your canine or feline traveler. To make mealtime easy, use collapsible water and food bowls. They fold out of the way when not in use, are sturdy enough for your pet, and can be washed in the dishwasher when you get home. They are also great if you plan to hike or camp. For walks in the wilderness or around the park, consider all-in-one water and food dispenser with waste bags. It clips onto your backpack or pet carrier for easy traveling.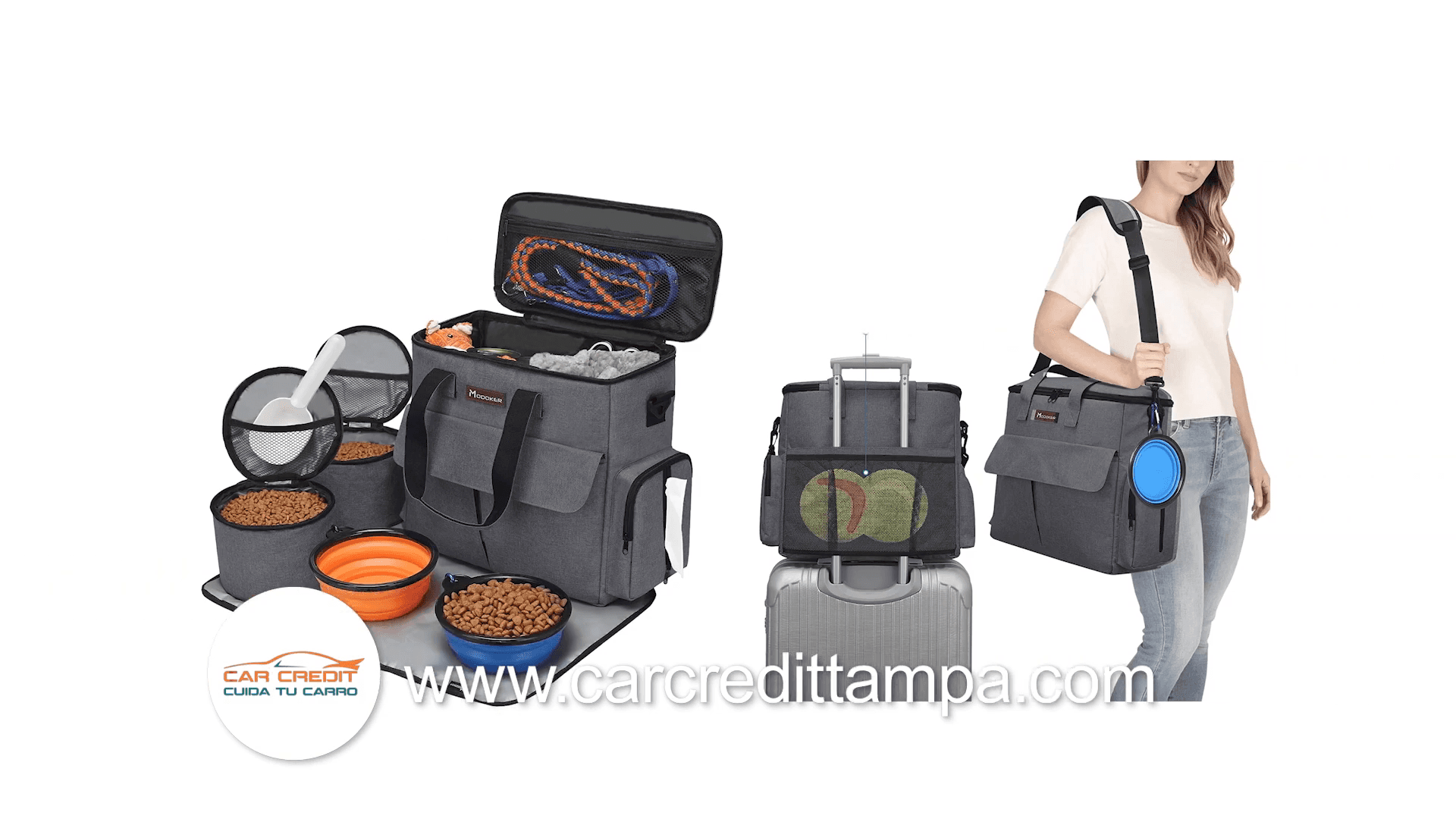 USB Rechargeable LED Collar
Nighttime pit stops are necessary on long road trips. Whether you're stopping roadside or at a rest stop, it's important you can see your pet in high-traffic areas. A glowing collar can come in handy if your pet is known to wander or sprint off. To avoid accidents and losing your pet, clip on a glowing LED safety collar. This collar glows brightly on your preferred mode (steady, quick flash, slow flash). Recharge the collar using your vehicle's USB outlet.
Take a pet bed wherever you roam. Whether you're shopping for a picnic in the park or just to stretch your legs at a rest stop, give your pet a place to relax in the sun. This lightweight portable pet bed rolls up for easy storage. Plus, it's machine washable for no-fuss cleaning.
Every dog deserves a view, even petite pups. To help small dogs travel safely while looking out the window, give them a boost with a quilted booster seat. The elevated crate comes in two sizes. So, check the size chart to find the right one for your pet's weight. And be sure to attach the included tether for safe travels. According to a survey by the American Automobile Association, only 16 percent of dog owners properly restrain their dogs in vehicles. This booster seat makes it easy to keep your small dog safe, secure, and cozy whether you're heading out for a road trip or a trip across town.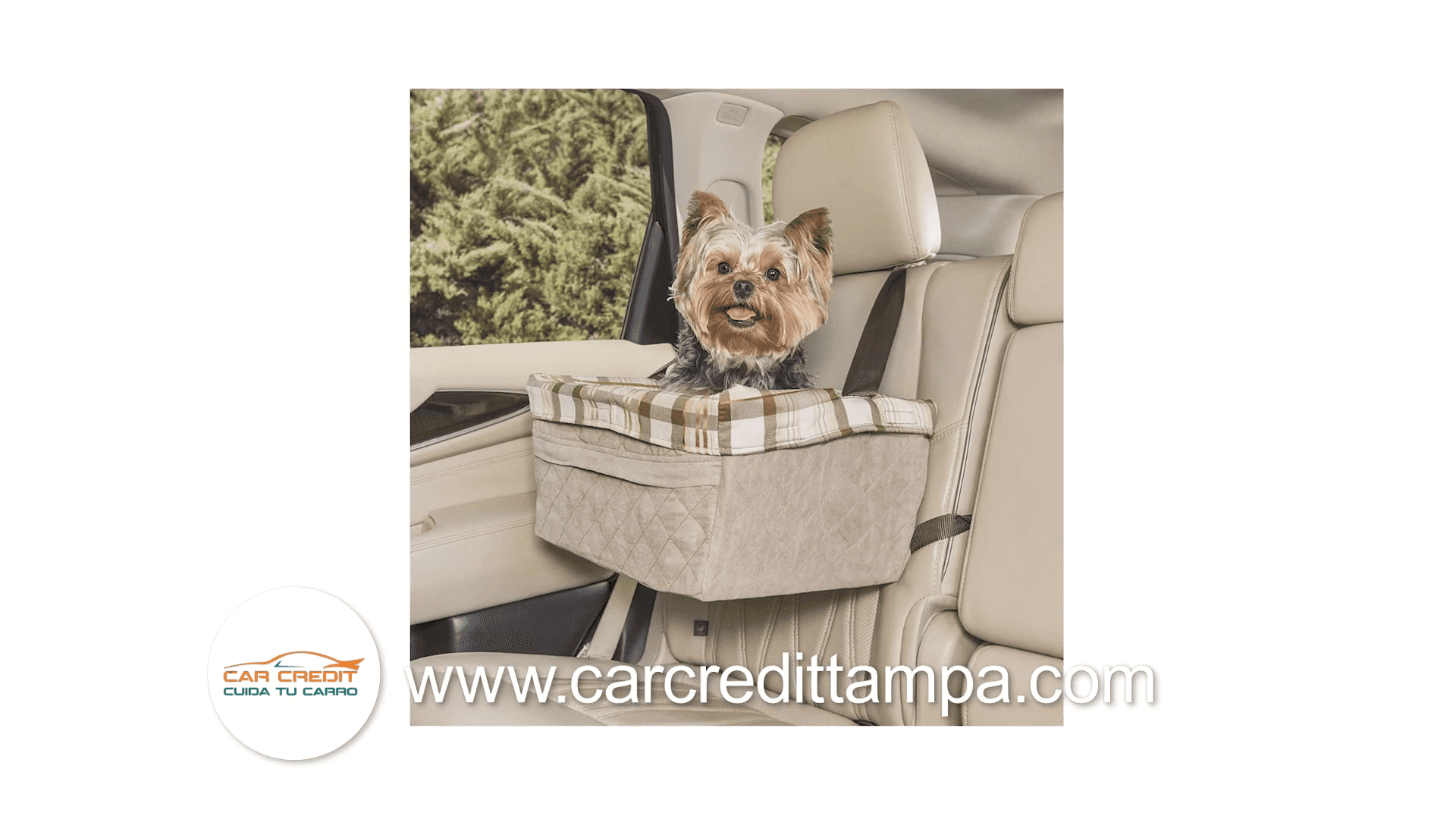 Vehicles rarely smell like roses after adventures with pets. The smell of wet dogs often permeates the air long after an outing. To counteract pet odors, pop a travel air purifier into your cup holder. This portable HEPA air purifier is small but mighty. It cleans the air of 99.97 percent of dust, pollen, pet dander, smoke, and odors, keeping your vehicle fresh for up to 12 hours. Simply plug it into your car's USB port for quick charging.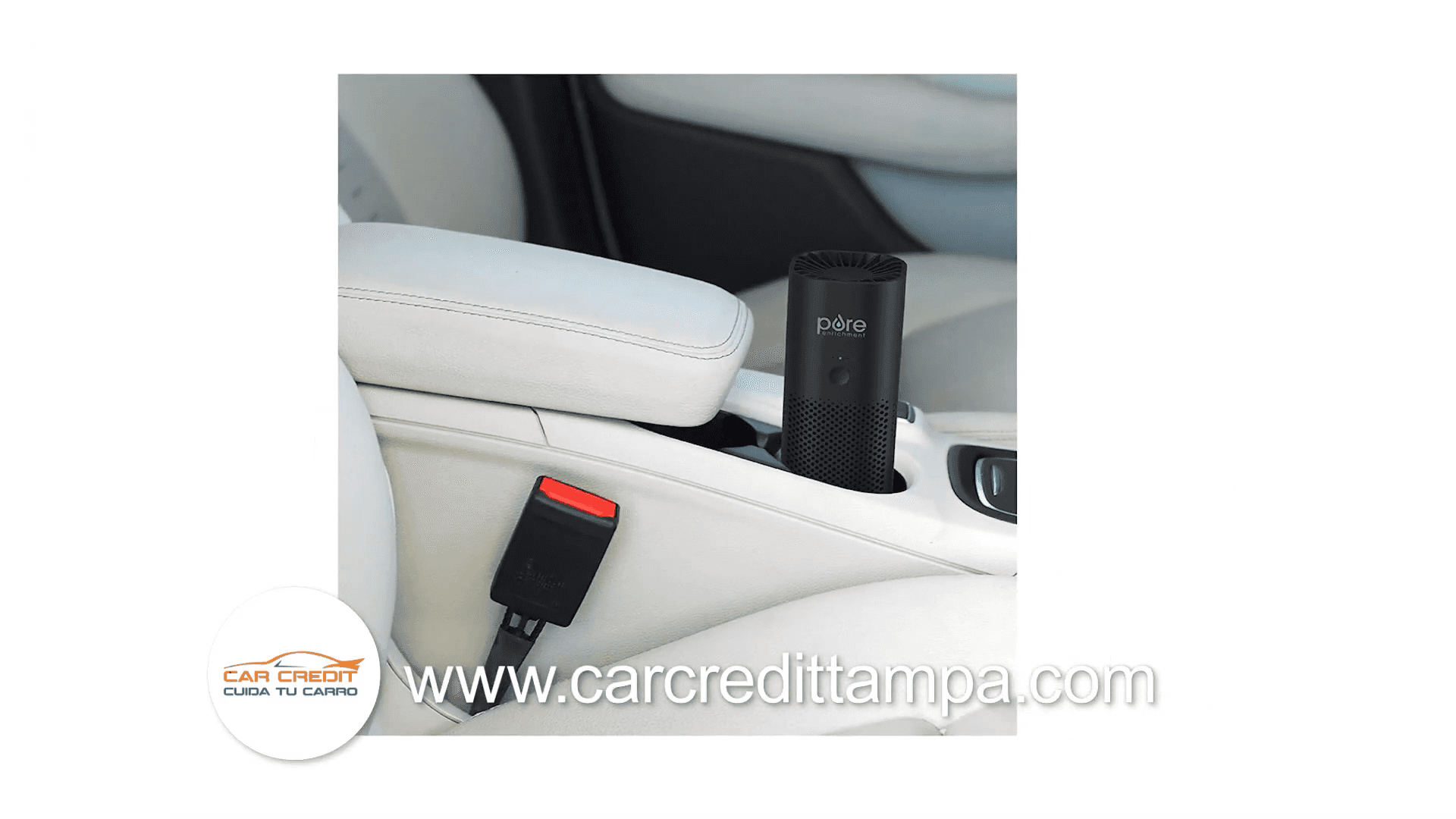 For frequent pet travel and long road trips, purchase a pet travel organizer tote to keep in your vehicle. This durable travel bag comes complete with dishwasher-safe collapsible water and food bowls, a water-resistant placemat, and two refillable food bags. Fill the large compartment with treats, toys, and any special needs (e.g. medication or harness). Pro Tip: Don't forget to stash some pet waste bags for on-the-go potty breaks.
Upholstery Pet Hair Remover
Traveling with pets can leave you with lasting memories — and lingering fur. To tackle post-trip fur-coated fabric, keep a travel-size pet hair detailer in the glove compartment. This handy gadget is designed to quickly remove even stubbornly trapped pet hair and fur from car mats, headliners, cargo areas, and seats. The soft, durable blade won't harm plastic, glass, chrome, or wood. Plus, it's more eco-friendly than traditional sticky rollers. Simply rinse the grippy surface with soap and water after de-furring your upholstery. The result: No more leaving your vehicle covered in dog hair.