Getting a Vehicle for Camping Doesn't Have to Break the Bank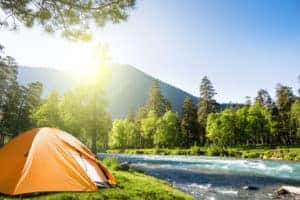 Finding the right vehicle to take your family camping can be problematic, especially if you have bad credit and limited cash. Sleek SUV/sedan hybrids offer a ton of seating space and great features for families, but they don't really offer much cargo space. In fact, some of them can actually have less cargo space than a traditional trunk.
So what do you turn to when you want the perfect vehicle for family campouts? Most people look at bigger SUVs like the Ford Explorer, but they come with a hefty price tag, right? Not necessarily.
In fact, we have a 2006 Ford Explorer currently on our lot for a bargain cash price. We often have larger budget vehicles available at lower prices for cash-in-hand deals. This sweet deal isn't likely to last long. Even though this beast isn't going to get the best mileage, it will take you anywhere that your family wants to go.
Even if you aren't using it as your primary vehicle, there can be a lot of advantages to having a larger family SUV. DIYers will enjoy the fact that you can remove the seats for additional cargo space, making it every bit as effective as a truck for most bulky items.
Are you ready to make that leap into your next camping vehicle? Contact us today for more information about this and other models that might meet your needs.