Corazones de Car Credit Tampa Monthly Charity Recipient for September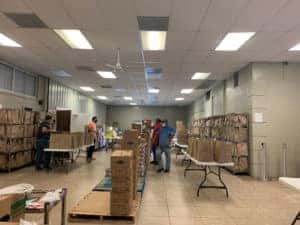 Car Credit Tampa has been operating in the Tampa Bay Area for over 25 years, and we love giving back to our community. Every month we recognize one Tampa Bay area charitable organization or individuals for their exemplary work in helping people who are new to the Country, which encompass many of the men, women, and children that we aim to serve.
This month's charity winner is Beth-El Farmworker Ministry, also known as Mission Beth-El. Beth-El has been awarded $2,000 from Car Credit Tampa to further their efforts during the pandemic. Beth-El has been a pillar of our community since 1976, and they provide many necessary services for the Hispanic and farmworkers communities.
Among other supportive development services, Mission Beth-El provides:
Weekly food distribution
Monthly dental clinic
Thrift store
Spiritual services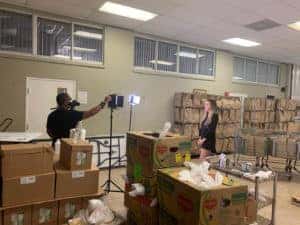 In addition, Beth-El works with Hispanic youth to develop skills necessary for succeeding in the American job market, including assistance with college planning. They also offer scholarship programs for Hispanic students in the community with financial need.
Beth-El Farmworker Ministry has gone above and beyond during this time of uncertainty. This amazing organization has worked tirelessly to prevent food insecurity in the community during the pandemic. In addition to their usual food distribution, they have been delivering healthy meals to those quarantined or isolated due to the virus or lack of transportation.
Spokeswoman Teresita Matos-Post, Executive Director of Beth-El, pointed out that they also provide development services to help Hispanic families navigate American life. They offer English classes, job search mentoring, college and employment application assistance, and help goal setting and achieving.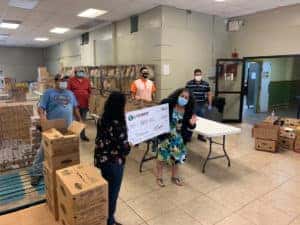 When asked why she felt Beth-El won this charity award, she replied, "We have a long-standing commitment to stand with the poor, and together find ways to effectively fight food insecurity while fostering the self-development of people."
We look forward to continuing to work with Beth-El and their partner agencies to ensure that our community can weather this crisis.
Steve Cuculich, Owner and Founder of Car Credit Tampa established Corazones de Car Credit in 2010.  Car Credit Tampa has four Tampa Bay area locations and offers Guaranteed Auto Approval to people with no credit or bad credit in an effort to help them build credit and live the American Dream.  For more information about Car Credit Tampa, visit carcredittampa.com.