Corazones de Car Credit Monthly Charity Winner October 2021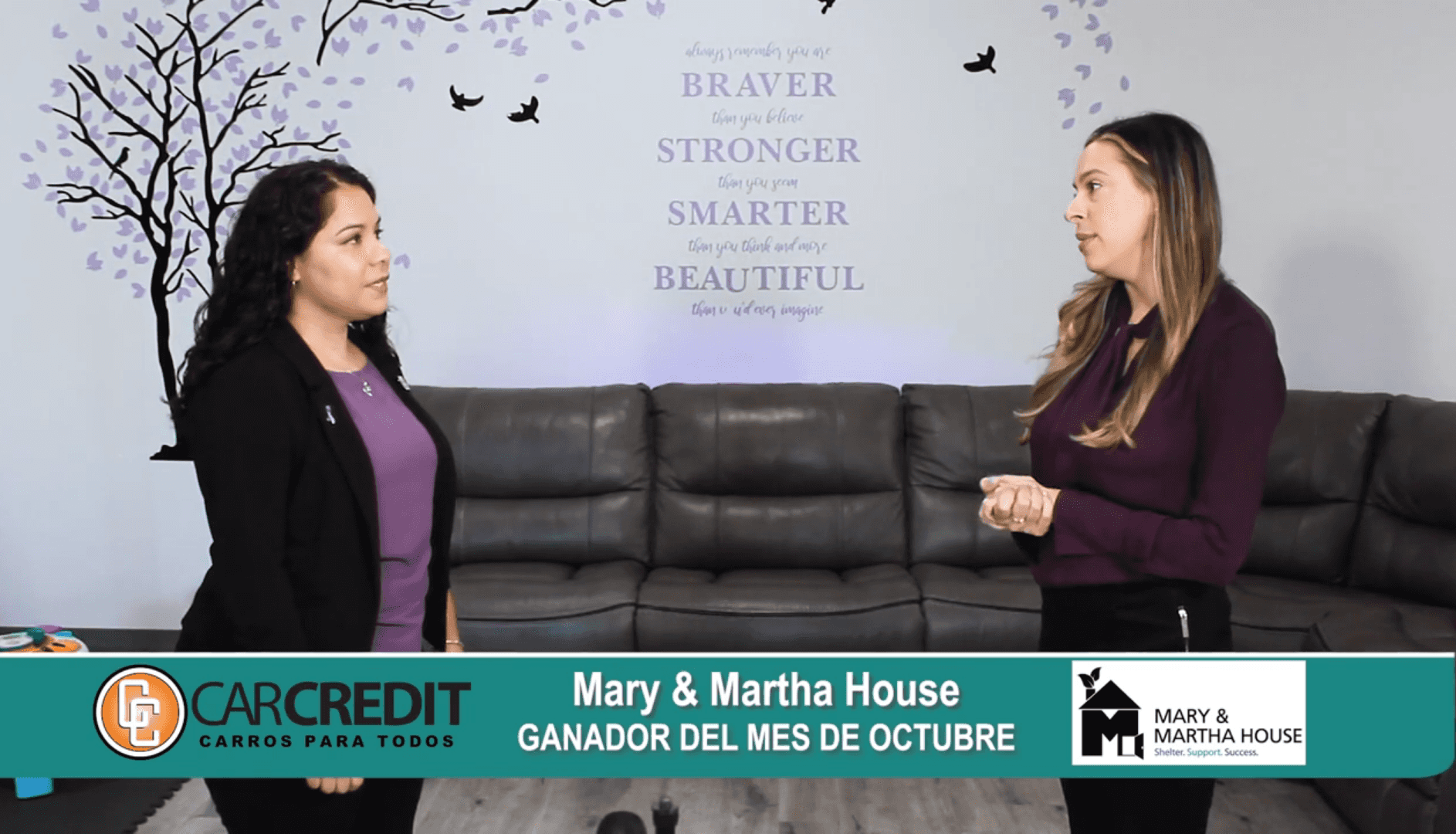 Car Credit Tampa, an acclaimed used car dealership renowned for its high standards, has been operating in the Tampa Bay Area for over 25 years. At Car Credit Tampa, we're passionate about our customers and are committed to providing them with top-notch used vehicles while delivering excellent customer service. But we also love to give back to our community through multiple initiatives, including our monthly ''Corazones de Car Credit'' charity event. The idea is to award a prize to a Tampa Bay area charity or individual for their invaluable work in supporting people in need, especially in the Hispanic community.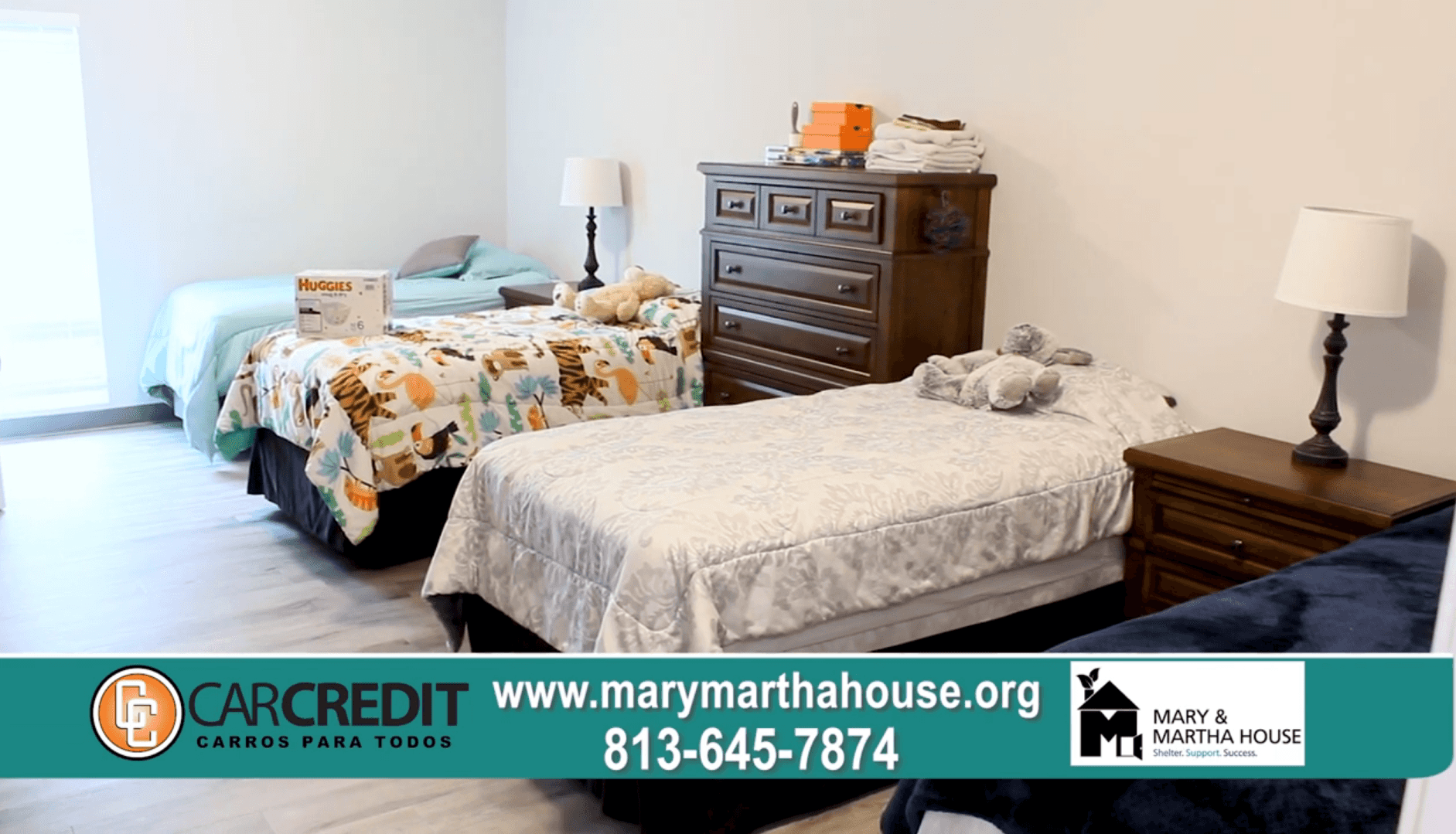 And we're glad to announce that this month, on the occasion of the National Domestic Violence Awareness Month, the "Corazones de Car Credit" prize was awarded to Mary & Martha House.
Mary & Martha House was founded in 1982 to help women and children escape domestic violence and homelessness by delivering a range of crisis and early intervention support services. More specifically, the organization provides:
Emergency shelter
Transitional housing
Individualized support to victims of domestic violence and homeless women and their dependent children.
Mary & Martha House is committed to making an impact in the community by pulling these families out of homelessness, supporting them through these challenging times, giving them hope and a safe haven to heal. Their all-important mission allows them to help children and their moms rebuild their lives, grow and provide them with the opportunity for a brighter future.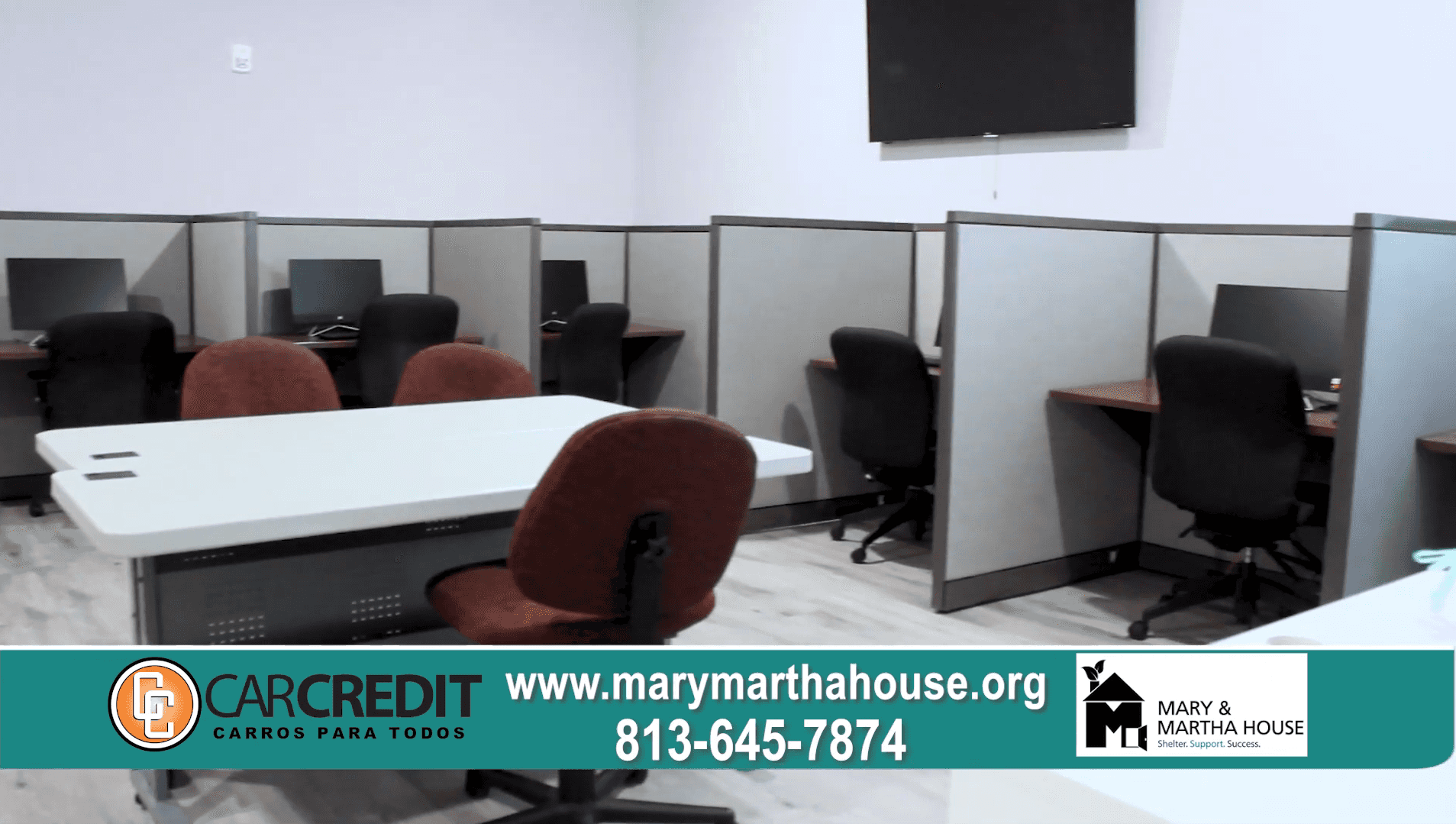 And some of the key services, initiatives, and programs the non-profit has implemented to achieve this critical mission include:
Providing safe shelters designed to make women and their children feel safe and comfortable.
Offering an ''employment readiness'' program to help women assess, develop, enhance and hone their skills, preparing them for the workplace and making them more employable.
Implementing the ''Retail 101 Program'' through the Mary & Martha House Fashion & Home Goods store. The thrift shop sells clothes, housewares, and children's toys and allows the organization to offer hands-on experience to victims of domestic violence and homelessness in five different areas, including customer service, merchandising, store display, cash handling, and store operations.
Providing individualized case management to help build trust and empower jobless women and victims of domestic violence to take control of their own lives.
Mary & Martha House's impact in the community over the last few decades has been incredibly positive. Indeed, their relentless commitment to providing local families in crisis, including Hispanic members of the community, with access to education for their children and supporting women to acquire job skills, help them find employment, and move on to permanent housing, has triggered a huge multiplier effect on the community as a whole.
That's why it is with great pleasure and honor that we're awarding them the grant.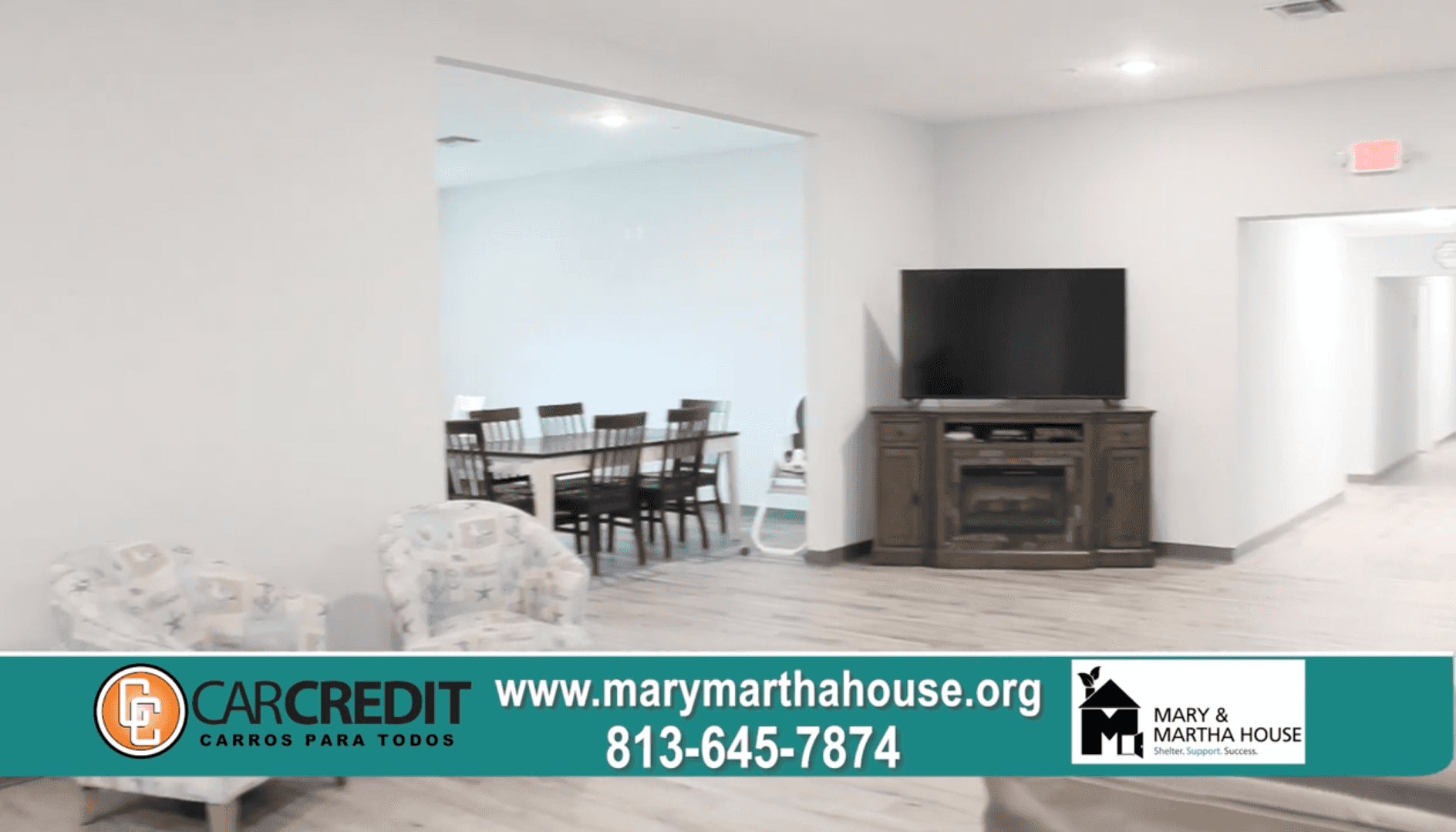 ''With this award money, we plan to provide essential support services including counseling, childcare, transportation for medical and employment purposes,'' says Leticia Feregrino, Administrator.
And to pursue their mission and expand the range of essential services they provide, Mary & Martha House is always in need of volunteers to help. So, don't hesitate to get in touch with the organization here if you want to get involved.
If you'd like to learn more about this incredible organization, its work, initiatives, and the passionate team (aka gladiators) behind it, visit the website here.
About Car Credit Tampa
Corazones de Car Credit recognizes one Tampa Bay area charitable organization or individuals for their exemplary work in helping people who are new to the Country. As a way to thank them for their good stewardship, Car Credit Tampa awards monthly winners with $2,000 in cash or items that will assist them in their efforts. Steve Cuculich, Owner and Founder of Car Credit Tampa, established Corazones de Car Credit in 2019. Car Credit Tampa has four Tampa Bay area locations and offers Guaranteed Auto Approval to people with no credit or bad credit in an effort to help them build credit and live the American Dream. For more information about Car Credit Tampa, visit www.carcredittampa.com.