Corazones de Car Credit Monthly Charity Winner for May 2021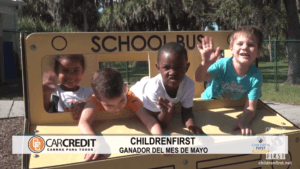 Credit Car Tampa is an acclaimed used car dealership that has been operating in the Tampa Bay area for over 25 years. The recognized business owes its longevity in the field to its passion for providing its customers with high-quality used vehicles and top-notch customer service. But at Credit Car Tampa, while we love providing our clients with incredible vehicles, we're also committed to giving back to the community whenever we can. That's why every month, we award the "Corazones de Car Credit" prize to a charity or individual operating in the Tampa Bay area to acknowledge and reward their hard work in supporting the Hispanic community.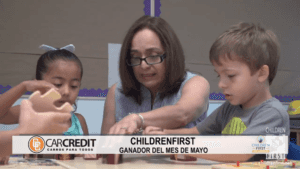 And we're proud to announce that, this month, the winner of the "Corazones de Car Credit" is Children First.
Children First was founded in 1961 to help prepare children from low-income families for Kindergarten.
Sixty years later, the organization still supports the development of children from low-income families. Indeed, the mission of Children First is to strengthen children and families by improving their quality of life through a holistic approach to development, including education, health, and wellbeing.
To achieve its mission, this wonderful organization offers full-day preschool, infant, and toddler care, as well as nutrition and health care assistance to children aged zero to five years old across 15 different sites in Sarasota County. There, underprivileged children receive the social and cognitive skills they need to be ready for Kindergarten and elementary school.
And when it comes to supporting children, this outstanding agency has a proven track record of excellence. In fact, Children First ranked in the top 1% of over 1,800 Head Starts nationwide. Besides, the organization is one of the only two Head Start programs to be designated a four-time Head Start Program of Excellence.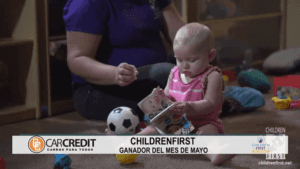 Children First also plays a critical role in supporting the Hispanic community. In fact, 29% of the families benefiting from Children First's services are Hispanic, and 21% of them speak English as a second language. And their fantastic work with the Hispanic community earned them the $2,000 "Corazones de Car Credit" grant in 2019, as well as the James E. Duffy "Friend of Literacy" award for their English for Speakers of Other Languages program.
With such an impressive track record, it comes as no surprise that Children First strived to continue providing excellent support to all children and families affected by the COVID-19 pandemic.
Indeed, during the pandemic, the organization partnered with multiple agencies to provide underprivileged families with the best services possible, including:
All Faiths Food Bank
The Boys & Girls Club
The Housing Authority
The Community Foundation of Sarasota County,
Paradise Grill
Individuals and private organizations
These partnerships allowed Children First to achieve outstanding results such as:
Distributing more than 2,500 food care packages and 1,700 hot meals
Delivering nearly 600 kits with educational supplies
Providing over 265 mental health check-ins
Assisting many families with housing and rent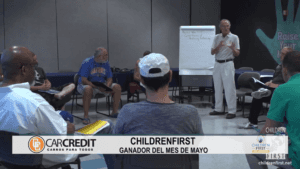 Besides, the agency took an innovative approach to fighting the virus and partnered with a company to provide free COVID testing for all of its staff members while developing solid COVID protocols to ensure the health and safety of staff and families. In fact, the innovative reopening protocols implemented by Children First's Health and Safety Committee were adopted nationwide in early child care centers.
Their invaluable work during the pandemic, their innovative approach, and their everlasting commitment to helping low-income children and families from the Hispanic community led the Children First team to be awarded the grant this month.
"The funding from this grant will support Comprehensive Services for our children and families, who are the most at-risk in our community. Comprehensive Services include early childhood education, nutrition, healthcare screenings, emotional and behavioral support, and family strengthening services for parents. We are deeply grateful to Car Credit for their dedication to our mission of ensuring high-quality, affordable education and services, especially at such a critical time with the ongoing pandemic. Thank you!" says Philip Tavill, CEO of Children First.
If you want to know more about Children First's mission and achievements, you can visit their website here.
About Car Credit Tampa
Corazones de Car Credit recognizes one Tampa Bay area charitable organization or individuals for their exemplary work in helping people who are new to the Country. As a way to thank them for their good stewardship, Car Credit Tampa awards monthly winners with $2,000 in cash or items that will assist them in their efforts. Steve Cuculich, Owner and Founder of Car Credit Tampa established Corazones de Car Credit in 2019. Car Credit Tampa has four Tampa Bay area locations and offers Guaranteed Auto Approval to people with no credit or bad credit in an effort to help them build credit and live the American Dream. For more information about Car Credit Tampa, visit carcredittampa.com.