Corazones de Car Credit Monthly Charity Winner for January 2021
Car Credit Tampa, a well-known used car dealership specializing in providing its customers with high-quality vehicles and excellent customer service, has been operating in the Tampa Bay Area for over 25 years. At Car Credit Tampa, we care about our customers, but we're also passionate about helping our community and giving back in any way we can. That's why every month, we organize the Corazones de Car Credit award and grant $2,000 cash or items of that value to an outstanding charity. This is our way to support organizations and individuals that work hard to help the Hispanic community thrive.
The winner of this month's Corazones de Car Credit award is the incredible FrediDance Project.
FrediDance Project (FDP) is a not-for-profit Contemporary Dance company.
Yet, FDP is not just any dance company. Indeed, instead of simply offering paid dance classes, this inclusive organization uses dance to promote diversity and education, offering classes to anyone, including marginalized minorities and low-income families. Through its artistic work, the dance company also strives to provoke reactions and emotions to inspire global social change and raise awareness about marginalized minority groups across the world.
And to achieve its goals and make dance accessible to all, FrediDance Project is host to multiple initiatives, including:
Presenting and providing free dance performances to the community at numerous community art events throughout Polk County.
Offering free dance performances, classes, and continued dance opportunities to public and private schools (K-12).
Offering weekly dance classes to special needs students through the Special Creative Experience.
Providing a safe space for LGBTQ students and families through its dedicated Rainbow Room Program.
Offering scholarships and affordable tuition opportunities to students and families through FrediDance Projects Summer Intensive Program, Summer Dance Camp, and FDPWorkExchange Programs.
These programs aim to bring dance to younger generations, make it affordable for low-income and marginalized families to take on dance classes, and encourage diversity and acceptance through art. But the goal of these programs is also to inspire young dancers to seek professional dance careers and support students' personal development.
Besides, FrediDance Project is an active member of the Hispanic Chamber of Commerce. Therefore, the dance company actively promotes its dance programs and opportunities in Spanish. Taking part in FDP's programs allows new US residents to feel part of the community, create strong bonds with like-minded individuals and express themselves through art.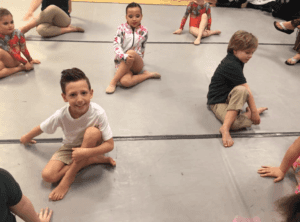 The company's incredible work and generous initiatives haven't gone unnoticed, and as a result, it was awarded the coveted $2,000 grant this month. ''We plan to use these funds to support some of our Latino students in need to continue to gain world-class and diversified dance training with students of FrediDance Project and Ultimate Dance Center," says Ferdinand De Jesus, the Artistic Director of FrediDance Project.
Note that the company's initiatives and programs are all executed with very little funding, mostly relying on donations and volunteerism. Therefore, any additional contributions to FDP Programming would help enhance the community's cultural infrastructure.
It would also broaden the ability for FDP to continue to offer the wide diversity of educational programs and scholarship opportunities currently provided to students and families in Polk County.
If you'd like to contribute or attend some dance classes, you can get in touch with the lovely FDP team here.
About Car Credit Tampa
Corazones de Car Credit recognizes one Tampa Bay area charitable organization or individual for their exemplary work in helping people who are new to the Country. As a way to thank them for their good stewardship, Car Credit Tampa awards monthly winners with $2,000 in cash or items that will assist them in their efforts. Steve Cuculich, Owner and Founder of Car Credit Tampa, established Corazones de Car Credit in 2019. Car Credit Tampa has four Tampa Bay area locations and offers Guaranteed Auto Approval to people with no credit or bad credit in an effort to help them build credit and live the American Dream. For more information about Car Credit Tampa, visit www.carcredittampa.com.