Best Family Models for a Summer Vacation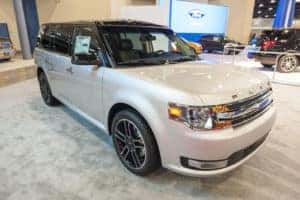 Is your family itching to get out of the house and make something of the summer? Even if things are mostly closed where you are, there are plenty of areas of the country that are more opened up. There are still state parks, campgrounds, lakes, and oceans to visit. There is no reason you and your family shouldn't enjoy a nice vacation before school starts up again.
But before you hit the road, make sure you have a reliable vehicle that won't break down while you're away. Here are some of the most reliable vehicles for your summer vacation.
Ford Flex
The Ford Flex was only available for a few years, but it was a great family vehicle. It offered the space of an old fashioned station wagon with the features of a modern minivan but with the FWD and maneuverability of an SUV. It's an odd combination of models that looks strange but is actually very effective as a vehicle for family road trips. "Mom, he's touching me!" will not be one of the things you hear on your drive.
Honda Accord
The Honda Accord is one of the most reliable family vehicles on the market, new or used. These cars frequently last well over 200,000 miles with regular scheduled maintenance. They are also a comfortable sedan for a small family. The best thing about the Accord is that it gets amazing gas mileage. These vehicles get an average of 33 miles per gallon. 
Toyota Sienna
If you're planning on camping and possibly off-roading, you want the Toyota Sienna. It has the space and features of a family-friendly minivan, but the gas mileage and reliability of a typical family car. This model will get you from point A to point B even if there is rough terrain between.
Mazda6
The Mazda6 is one of the best family vehicles on the market. It gives you the power and maneuverability of a sports car with decent mileage. It also gives you sufficient backseat space for a couple of kids and a big enough trunk for all of your luggage. 
If you need a good reliable vehicle for your family, contact us today to visit our inventory.