4 Best Trucks for Small Construction Crews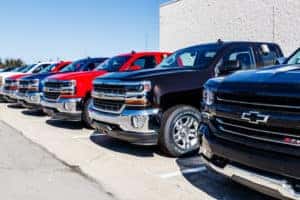 As a small business owner, you need to watch your expenses and the cost of your equipment, and that includes the purchase and maintenance of your work vehicle. If you have a small crew, you can probably get away with purchasing just one vehicle for all of your needs. There are many used trucks that have extended cabs perfect for a small construction crew. They can get decent mileage, drive well on the highway, and will last a long time with careful maintenance.
Ford F-150 Supercrew
The Ford F-150 is one of the most popular trucks for small contractors. Ford offers good deals to small businesses, but they also provide a powerful, durable, and inexpensive vehicle. The Supercrew model has an extra door and a bench seat in the back, allowing you to seat five in the cab. 
Toyota Tacoma Crew Cab
This is another affordable option for small business owners. The bench seat is a bit more accessible than in the F-150, but it has similar capabilities. The Tacoma does offer some more car-like features that most trucks don't have, like a telescoping tilt steering wheel. It also drives very smoothly down the highway if you travel to job sites.
Chevy Silverado
This is one of the most popular trucks used in the construction industry. The Silverado has all of the towing capability of a full size truck, with an extra seat in the cab and four doors for easy accessibility. It is also a slightly bigger truck than the other options listed here.
Is your crew needing reliable transportation to the next job site? Come check out our available models.